'Seinfeld' Is Coming to Netflix!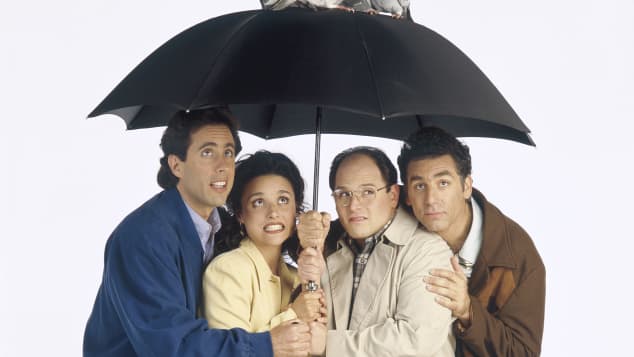 view gallery
(© Getty)
All 180 episodes of the 90's series will stream on the Netflix platform in 2021 after the show's current contract with Hulu ends. Friends and The Office will be taken off of Netflix next year so luckily Seinfeld is coming to Netflix at around the right time. 
Seinfeld ran for nine seasons from 1989 to 1998. Ted Sarandos, Netflix's chief content officer said about the show: "Seinfeld is the television comedy that all television comedy is measured against. It is as fresh and funny as ever and will be available to the world in 4K for the first time. We can't wait to welcome Jerry, Elaine, George and Kramer to their new global home on Netflix". 
Netflix possibly losing even more shows
As more companies develop their own streaming services it could be that Netflix loses more famous shows, which is certain to upset customers, but luckily the legendary sitcom Seinfeld will be coming to our screens soon.