Mom Debbie By His Side, Of Course
'90 Day Fiancé's' Colt Johnson Opens Up About Life Since Brutal Divorce From Larissa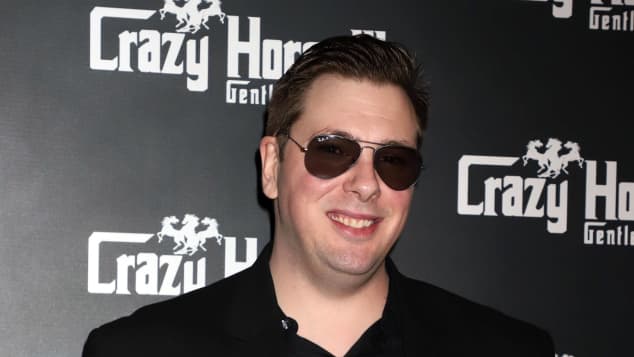 view gallery
(© imago images / PA Images)
90 Day Fiancé's alumni Colt Johnson and his attached at the hip Mom Debbie were interviewed by Entertainment Tonight's Lauren Zima about their life since his divorce from spicy Larissa. After a long stretch of silence due to online backlash, Colt is opening up again!
90 Day Fiancé's Colt And Debbie Interviewed
Lauren Zima interviewed 90 Day Fiancé's half of one of the 90DF's most hated couples Colt and Debbie Johnson about their time since Colt's divorce from Larissa and his dating life. He has been pretty quiet this past year since he faced a lot of online backlash for his and Larissa's questionable actions. Colt was caught on camera making incredibly degrading comments and playing loud music next to Larissa's ear so she could not sleep.
RELATED CONTENT: '90 Day Fiancé': Michael and Juliana Are Quarantining With Michael's Ex Sarah & Her Husband!
Now thanks to Lauren Zima he is opening up again. She asked him how he has been since filming to which he said "I feel like I lost a lot of myself in the last year" and that he gained a lot of weight due to stress during his marriage to Larissa Dos Santos.
90 Day Fiancé's Colt Johnson On Divorce From Larissa
She pressed him on his dating life and he said "I'm not on any dating sites, I'm not doing any online dating at the moment" and that he will be taking the time to focus on himself. Colt and Larissa had a very public divorce including each throwing back to back "Divorce parties" at the popular Las Vegas Crazyhorse III Gentlemans club and both Colt and Larissa flaunting their new lovers.
RELATED CONTENT: '90 Day Fiancé's' Tom Brooks Receives Backlash For Fat-Shaming Ex Darcey Silva
Colt's Ex's Jess Caroline and Larissa have both come forward saying he is leaking "revenge porn" images of them and is now facing criticism for that again! Larissa has since been posting to Instagram to defend herself against Colt's "lies."
Both Colt and Debbie will be seen on the spinoff series 90 Day Fiancé: Self Quarantined. Check out the trailer here: