'Arrow': This Is Action Star Stephen Amell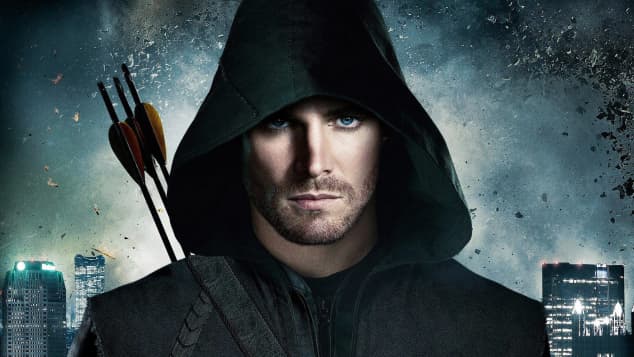 view gallery
(© imago images / Everett Collection)
You know and love him as "Oliver Queen" in the hit show Arrow. Stephen Amell had many roles you may not have known about before his incredible performance on the DC show that launched an entire network of shows called the Arrowverse. This is his story.
Proud Canadian Stephen Amell was born May 8th, 1981 in Toronto. He started acting in the early 2000s with a few popular LGBTQ+ shows like Queer as Folk, Degrassi, and Dante's Cove. He even won a Gemini Award in 2007 for his role in the series ReGenesis. 
Stephen Amell's Rise To Fame
He had countless recurring roles on shows like Blue Mountain State, Heartland, Private Practice, and The Vampire Diaries. He also had features on successful shows like New Girl, CSI: Miami, NCIS: Los Angeles, and Hung. 
Stephen Amell's Time As "Arrow"
In 2010, he struck gold and landed the role on Arrow, as the lead character "Oliver Quinn". The series gained a huge fan base and spawned the creation of more shows like The Flash, Supergirl, Legends of Tomorrow, and Batwoman. Amell even portrays his character in all the spinoffs and was (and still is!) very emotional when his time with the show ended in 2019.
Stephen's character "Arrow" is incredibly strong and athletic, much like the actor behind the superhero. He even competed in American Ninja Warrior! Stephen is also a huge professional wrestling fan and campaigned for a guest spot on WWE's Raw. He ended up competing in two episodes and the Ring of Honor! What a man.
Amell may be tough but he is also a big softy and has his hand in countless charities. He has even launched his own mental health charities Stand For The Silent which advocates anti-bullying and Paws & Stripes to raise money to pair wounded veterans with service dogs. He's tough and has a big heart.
He is still a very active actor and is a father! He and his wife supermodel Cassandra Jean raise their little girl together. 
We look forward to whatever Stephen does next!