He sparked their rekindled romance!
Ben Affleck Reportedly Sent "Flirty" Emails To Jennifer Lopez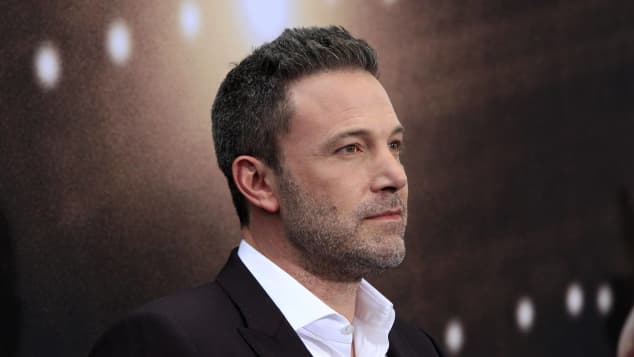 view gallery
(© IMAGO/Future Image)
According to new details from an unnamed source, Ben Affleck initiated his recent hookup with ex-fiancée Jennifer Lopez! The two stayed in touch after they broke up in 2004 and were recently seen together, with Affleck said to have been flirting with Lopez over the last few months. Get the details here!
Ben Affleck and Jennifer Lopez's relationship seems to be back on, and an insider has revealed what led to the possible hookup over a decade later! As Entertainment Tonight shares, an anonymous source recently opened up about the A-list couple, saying that it was Affleck who made a move.
Affleck said to have started February flirtation with Lopez
Affleck and Lopez were together for a couple years and even got engaged before calling it quits in 2004. While they ended things romantically, the former couple remained on friendly terms and stayed connected over the years. "Jen and Ben have remained in contact since their breakup and would see each other from time to time, but as friends," the source explained.
However, it wasn't until February that "things took more of a flirty turn" between the two, as Affleck "started to pursue" Lopez's affections. TMZ reports that at this time, he began frequently emailing Lopez, who was in the Dominican Republic to film her latest project, Shotgun Wedding. And according to the source, the Gone Girl star "made it clear he wanted more than a friendship" with Lopez.
Affleck mentioned he can "own" Lopez's heart, source shares
Affleck is said to have been emailing Lopez for a couple of months, right up  until she finished work on the film in April. Sources told Entertainment Tonight that his emails to her were flirtatious in nature. The actor reportedly referenced the fact that Lopez is enamoured with his writing, saying he can "own her heart" with his pen. 
The insider mentioned that Affleck and Lopez "are spending time together to see if there is a spark or it's just two friends finding comfort in one another." Over the weekend, the two stars were recently seen in Montana, and another source told Entertainment Tonight that they have "natural chemistry." Looks like time will tell whether or not the one-time couple is in fact back on!