15 Years Her Senior - Billie Eilish Defends Drake!
Billie Eilish Defends Drake After He Received Criticism For Texting Her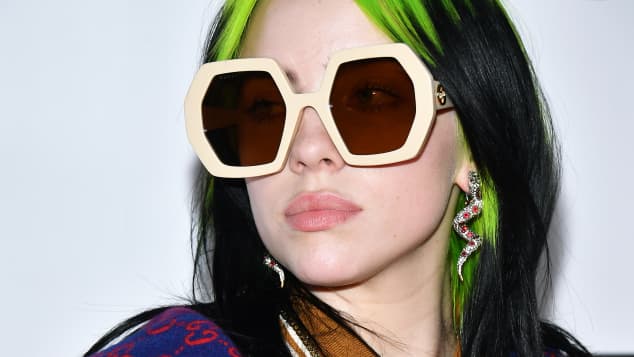 view gallery
(© Getty Images)
Billie Eilish has defended Drake during her March Vogue exclusive, saying "everybody's so sensitive".
Billie Eilish defends the rapper, who is 15 years her senior
Eilish took the opportunity to defend Drake from those questioning their relationship in an exclusive Vogue interview. Eilish will appear on the March 2020 cover.
"The internet is such a stupid-ass mess right now. Everybody's so sensitive. A grown man can't be a fan of an artist?" she said.
"There are so many people that the internet should be more worried about. Like, you're really going to say that Drake is creepy because he's a fan of mine, and then you're going to go vote for Trump? What the f— is that s—?" the "Bad Guy" singer went on to say.
(© Getty Images)
Drake has been on blast before for texting Stranger Things Millie Bobbie Brown, 15, and again in November for Billie Eilish who in a Vanity Fair video interview mentioned her most famous contacts - also listing Ariana Grande and Justin Bieber. 
DON'T MISS: BILLIE EILISH SET TO PREFORM AT THE 2020 OSCARS
The 18 year old artist took home 5 of the 6 Grammy nominations, being the youngest to do so in Grammy history... No wonder Drake is a fan of the talented artist!