The Mystery Behind the Man!
'Castle': This is Nathan Fillion in 2021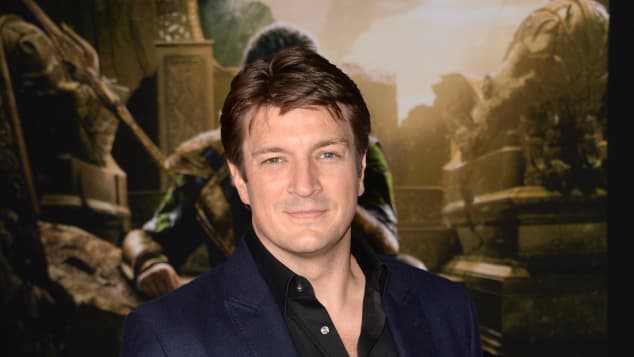 view gallery
(© Getty Images)
Nathan Fillion is well-known for his time on the hit TV series Castle, which ran from 2009-2016! Let's take a look at what the 50-year-old is up to today! 
Canadian-American actor, Nathan Fillion, got his start in 1994 on the daytime soap opera One Life to Live as "Joey Buchanan". This role would lead him on to success and earn him a Daytime Emmy Award nomination for Outstanding Younger Actor in a Drama Series. 
Among other early roles for Nathan were television sitcom Two Guys, a Girl, and a Pizza Place and sci-fi series Firefly. He made his film debut in 1998 with Steven Spielberg's Saving Private Ryan! His biggest role, however, would come in 2009 when he landed the role of title character "Richard Castle" on the hit crime drama Castle. 
Nathan Fillion as "Richard Castle"
Nathan Fillion would play "Richard 'Rick' Castle", a mystery novel writer who ends up helping the NYPD solve a series of real-life mysteries, for 8 seasons from 2009-2016! 
The show was largely successful and would bring much fame for Nathan, including being named one of "TV's Sexiest Men of 2009" and "Lip Smacking Good: The Best Kisses of 2012"! The actor is still charming audiences with his good looks today! 
Nathan Fillion Today
Nathan Fillion has made many appearances in film and television since Castle ended in 2016, including Netflix's comedy series Santa Clarita Diet and A Series of Unfortunate Events! In 2018, Fillion continued his success with crime series when he was cast as "John Nolan" in ABC's police drama The Rookie. 
The 50-year-old has never been married, but appears to be in a serious relationship with actress and Baywatch star Krista Allen since 2015!