Updating fans on her recovery!
Chrissy Teigen Shares She Has Undergone Surgery For Endometriosis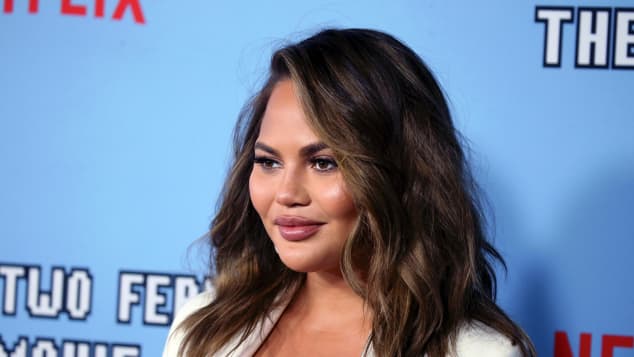 view gallery
(© Getty Images / David Livingston)
On Thursday, Chrissy Teigen took to social media to keep fans updated after she received endometriosis surgery! Teigen shared that she is currently at home recovering, and revealed on social media that she was due to undergo the surgery the day prior. Find out more here! 
Chrissy Teigen is now on the mend after having a major surgery! As Entertainment Tonight reports, Teigen was admitted into the hospital for surgery on Thursday to treat her endometriosis, and she's giving fans a glimpse at her recovery!
Teigen says she's "all numbed up" after surgery
Teigen took to her Instagram Story to share some moments from her day, both before and after her surgery! "Please endo this pain lol lol lol lol lol," she wrote alongside a video of her from her hospital bed. She also posted a clip of her playing a Nintendo Switch game.
Several hours later, the star revealed that she's back home and resting up! "I'm okay, I'm home now," Teigen said, showing off the bandages near her abdomen. "I'm all numbed up." She also received some sweet treats, and is seen enjoying a doughnut in the most recent clip she shared!
Teigen says surgery happened around her due date
Teigen took to Twitter on Wednesday to reveal she would be having the surgery, which came at an emotional time for her. "My little jack would have been born this week so I'm a bit off," she tweeted. "I truly feel kicks in my belly, but it's not phantom. I have surgery for endometriosis tomorrow...but the period feeling this month is exactly like baby kicks. sigh."
Last year, Teigen revealed that she had suffered a miscarriage while pregnant with the baby boy that would have been her and John Legend's third child. She revealed that they had named him Jack, and she even got a tattoo of his name. Teigen also made an emotional Instagram post, where she said that she would "never be pregnant again" after her tragic loss.