Elton John opens up about his relationship with the "King of Pop"
Elton John: Michael Jackson Was "Mentally Ill" And A "Disturbing Person To Be Around"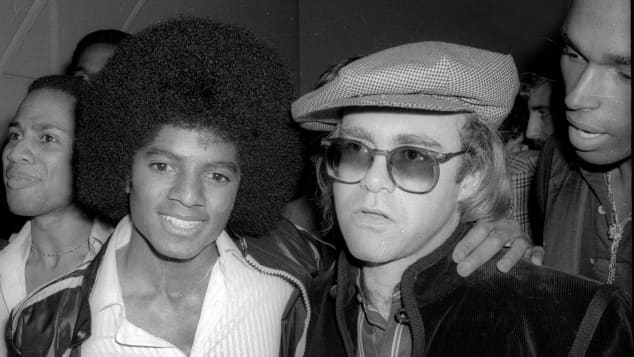 view gallery
(© imago images / MediaPunch)
Elton John just released his official autobiography called Me. Apart from describing a couple of interesting facts about his life, the English singer opens up about the relationship he had with the late pop star Michael Jackson.
Music icon Elton John just released Me, his first and only official autobiography published by The Independent, where he shares fascinating facts about both his personal life and professional career. One of the most revealing parts of John's new memoir is certainly the one dedicated to Michael Jackson. The 72-year-old English musician opened up about his relationship with the "King of Pop" and how it changed over the years.
Elton and Michael were friends for a long time but everything changed when Michael started to get older. According to Elton John, he met Michael Jackson when he was about 13 years old: "He was just the most adorable kid you could imagine. But at some point in the intervening years, he started sequestering himself away from the world, and away from reality the way Elvis Presley did," John wrote in Me.
Elton John invited Michael Jackson to a dinner party and THIS is what happened
Elton John was so worried about Michael Jackson's substance abuse, that at some point he started to believe that the "King of Pop" was "genuinely mentally ill" and a "disturbing person to be around."
In his autobiography, John recalls a time when he invited the late pop star to a dinner party he threw. According to the British musician, after not eating anything, Michael dismissed himself from the table - they found him later with the housekeeper and her 11-year-old son. "For whatever reason, he couldn't seem to cope with adult company at all," John wrote.
Michael Jackson passed away ten years ago
Michael Jackson died on June 25, 2009 from cardiac arrest due to an overdose. Only three weeks before starting tour dates in London, the "King of Pop" was found dead at his rented mansion in Los Angeles, after paramedics got a 911 call. His personal physician gave him several medications to help him sleep; his death was caused by an overdose.
In the early 1990's Jackson became a figure of controversy after being involved in child sexual abuse allegations, among other charges. This year, new allegations against him were made by James Safechuck and Wade Robson in HBO's Leaving Neverland documentary. The Black or White singer always denied the accusations.