The "Dingle" family had lunch together...
'Emmerdale' Stars Charley Webb And Emma Atkins Enjoy "Lunch with Zero K**s"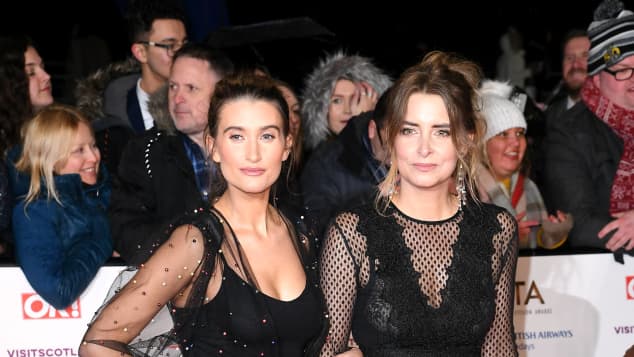 view gallery
(© imago images / PA Images)
A little Emmerdale cast lunch on a Sunday. Charley Webb met up with Emma Atkins and Lucy Pargeter and they shared some amazing pictures from the date. See the pictures here!
In recent weeks, we've gotten used to Emmerdale star Charley Webb posting adorable new pictures of her baby Ace and two older sons, but on Sunday she shared a picture with some other "family" members.
Emmerdale: A lunch date with the "Dingle" sisters
Charley Webb - currently on maternity leave from Emmerdale - met up with her co-star and on-screen mother Emma Atkins ("Charity Dingle") and they looked to have a great time! And Lucy Pargenter, who plays "Chas Dingle" on the show, was also there for the little Emmerdale reunion on a Sunday. 
All three of them look so relaxed and Charley Webb captioned her post with "Lunch with Zero K**s", welcoming the opportunity of going out without her three boys and just hanging out with her girlfriends.
We'll have to wait and see when Charley will make her return to Emmerdale - we'll keep you updated on her new pictures until then!