He is an active member of PETA
'Guiding Light': What Is Grant Aleksander Doing Today?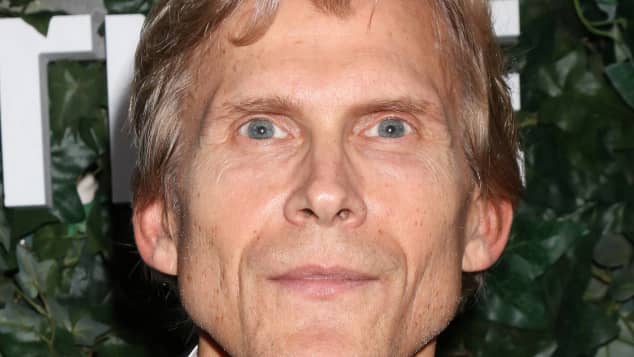 view gallery
(© imago images / Independent Photo Agency)
Grant Aleksander played the role of "Phillip Spaulding" in the American soap opera Guiding Light for several years. But what has he been up to recently? He currently lives in New Jersey where he has participated in other projects. We have all the details about it!
Grant Aleksander is also known for his role as "Phillip Spaulding" in the American television soap opera Guiding Light from 1983 to 2009. He was born in Baltimore, Maryland in 1960 and attended Washington and Lee University, however, he left school because he wanted to build an acting career.
Grant Aleksander, a real soap opera star
He's been mostly recognized for his TV work in soap operas like Capitol and All My Children, but his work in Guiding Light, where he portrayed "Phillip Spaulding" several times in a span of almost three decades, was probably his major professional achievement, which earned him three nominations for the Daytime Emmy Awards.
In 2004 fans were surprised after the announcement that Aleksander was let go by the show. Initially his character was murdered but one year later a subsequent story revealed that he was actually alive, because producers reportedly wanted to get him back. He finally resumed his role as "Phillip" in 2009 and played the role until the series ended a couple of months later.
What has Guiding Light star Grant Aleksander done recently?
In 2012 Grant Aleksander returned to school and got his Bachelor of Arts Degree in Theatre. He has been focused in theatre projects since then. In 2015 he appeared at Cape May Stage in New Jersey in a production of the 1960's play Mary, Mary by Jean Kerr. This year he got back to the stage and played the role of "Detective Asher" in Off-Broadway's longest running play Perfect Crime, which tells the story of a psychiatrist who allegedly killed her husband.
Grant Aleksander in five sentences
-Grant Aleksander is married to former actress Sherry Ramsey
-He currently lives with his wife in New Jersey
-He is concerned about animal rights and is an active member of PETA
-He is a vegetarian
-Did you know that Guiding Light is listed in Guinness World Records as the longest-running TV drama in American history? It was broadcast for 57 years