The Scotsman is still busy acting!
'Harry Potter': This Is Robbie Coltrane Today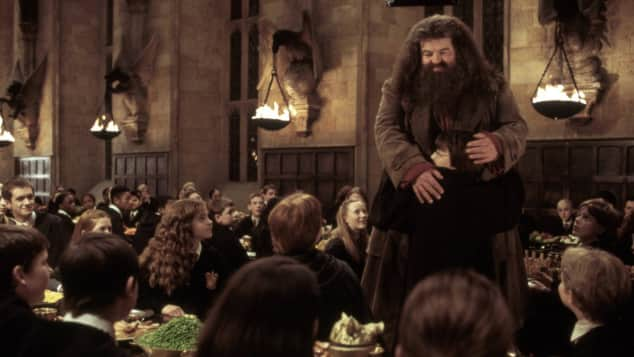 view gallery
(© imago / United Archives)
We all know him as the lovable gamekeeper and Care of Magical Creatures teacher at Hogwarts School of Witchcraft and Wizardry. We almost didn't recognize our favorite half-giant, "Rubeus Hagrid", without his shaggy beard though.
Robbie Coltrane played "Hagrid" in all of the eight Harry Potter movies from 2001 to 2011. The actor, who is actually only 6'1" tall, quickly became a fan-favourite, but has changed dramatically over the last few years, having lost a significant amount of weight. Not everybody knows that he was actually a successful actor and comedian before joining the Harry Potter cast.
Robbie Coltrane's early career
Born in Scotland as Anthony Robert McMillian, he graduated from the Glasgow School of Art and started going by the stage name Robbie Coltrane, a tribute to the legendary jazz musician John Coltrane. He had his big breakthrough starring in the play The Slab Boys and he soon started getting TV and film roles.
He appeared in not one, but two, Bond films (GoldenEye and The World Is Not Enough) and became a household name when he was cast as the lead in the British TV crime drama series Cracker, in which he played "Dr. Eddie Fitzgerald" from 1993 to 2006. He recently starred as "Paul Finchley" in the extremely popular British miniseries
Robbie Coltrane's private life
Coltrane likes to keep his private life under wraps and so not much is known about the actor's everyday life. He married Rhona Gemmell in 1999 and the couple lived on an estate in Scotland until they filed for divorce in 2003. They have two children, Spencer and Alice.