'Hawaii Five-0': This Is Ian Anthony Dale's Wife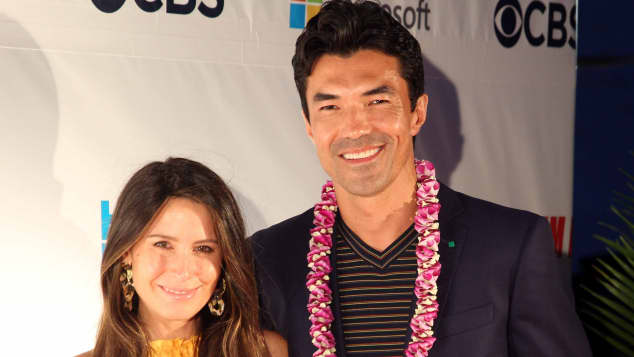 view gallery
(© Imago)
Ian Anthony Dale is best known for his role as "Adam Noshimuri" on Hawaii Five-0. But focusing on his real personal life, who is his wife? Find out here...
"Adam Noshimuri" is a member of the Hawaii Five-0 Task Force Investigator also formerly of Special Division of Organized Crime. In the show, he is the son of "Hiro Noshimuri", former leader of the Japanese Yakuza and his on-screen ex-wife is former Five-0 member "Kono Kalakaua". But who is Dale's wife in real life?
Nicole Garippo Is Enjoying Motherhood
Ian Anthony Dale has been married to Nicole Garippo since 2016. Nicole is a designer and partner at Body Language Sportswear which is a company that makes, you guessed it, sportswear, but luxury sportswear with a usual top costing around $200. At the moment however, Nicole is more busy looking after her two-year-old son named Roman who just celebrated a birthday on August 24th.
From her Instagram profile one can see that Nicole devotes nearly all her time to her family. The posts are nearly always of her child or a photo with her husband. The pair have been travelling a lot lately with their most recent trip being to Monaco. It looks like Ian Anthony Dale and Nicole Garippo Dale are simply just enjoying family life together with Nicole as the stay-at-home mother.