He also starred in 'The Princess Bride'...
'Hot Shots': Where Is "Kent Gregory" Today?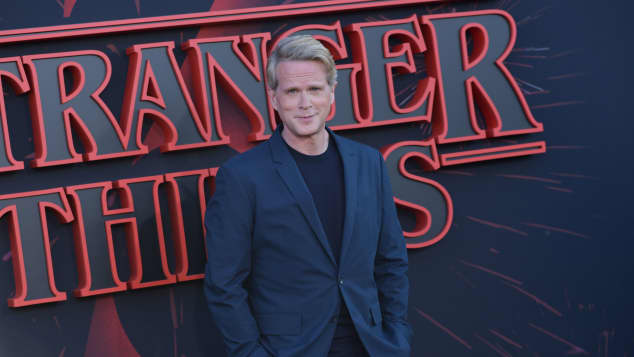 view gallery
(© Getty Images)
In the eighties and nineties, Cary Elwes made a name for himself with movies like The Princess Bride, Hot Shots! and Robin Hood: Men In Tights. Find out right here what the British actor is up to these days!
Kevin Costner melted the hearts of female audiences in the 1991 adventure movie Robin Hood: Prince of Thieves. Two years later, Robin Hood: Men In Tights, the parody of the film, had some great successes as well.
The role of "Robin Hood" was played by Cary Elwes (58), who fought for the poor and disadvantaged in a more humorous way than Costner before him. But this wasn't Cary's only important role! In 1991, the movie Hot Shots!, in which he starred as "Lt. Kent Gregory" alongside Charlie Sheen was another breakthrough role for the actor.
Cary Elwes: He also starred in Saw, Leverage and more
After that, the British actor dedicated himself to a number of movies and series. The 58-year-old could be seen in series like Law & Order, Leverage, and even lent his voice to different characters in Family Guy.
Cary also took on roles in two parts of the horror film series Saw in 2004 and 2010. But Cary Elwes was also able to develop his romantic side in romcoms such as New Year's Eve and No Strings Attached. He made his screenwriting debut in 2016 with the movie Elvis & Nixon.
Cary Elwes is still a successful actor
In 2017, he starred in The First, a movie about the silent movie star Mary Pickford (†87), in which he played the role of "D.W. Griffith" alongside Balthazar Getty. In the drama We Don't Belong Here, which deals with the problems of a family matriarch after the disappearance of her son, Elwes also had a role.
In 2019, Cary Elwes appeared in one of the most popular streaming series of that year. He joined the cast of the successful Netflix production Stranger Things with a recurring role as the mayor of the fictional town of Hawkins. That same year, Elwes appeared in the Emmy award-winning series The Marvelous Mrs. Maisel as "Gavin Hawk" and the actor has many projects currently in the works. There seems to be no slowing down for Cary Elwes! 
In his private life, the actor has been happily married to Lisa Marie Kubikoff since 2000 and they have a daughter together.