Jennifer Lawrence Joins Twitter To Advocate For Breonna Taylor: "I Cannot Be Silent"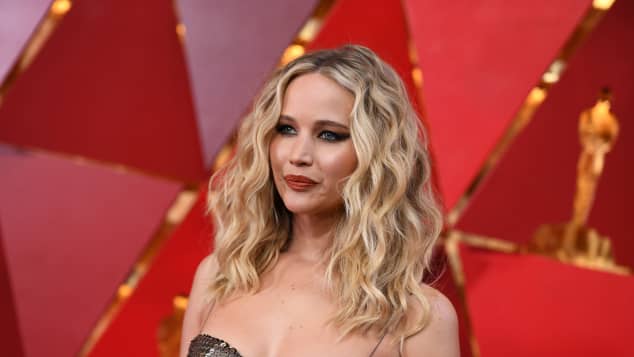 view gallery
(© Getty Images)
The tragic loss of Breonna Taylor is gripping the nation in the same way the death of George Floyd had, and celebrities are calling for justice. Jennifer Lawrence joins Twitter to speak out against the atrocious loss.
Jennifer Lawrence speaking out
Jennifer Lawrence is speaking out against the tragic loss of Breonna Taylor, an EMT that tragically lost her life after police officers broke into her home, and shot her while she was asleep.
In the wake of the George Floyd murder last month, protests have been breaking out across the globe, demanding justice for those that have died at the hands of police.
DON'T MISS: A POWERFUL SONG BY RUTH B, DEDICATED TO GEORGE FLOYD - LISTEN HERE
Lawrence, who previously had no Twitter account, started a new page for herself to speak out and be an advocate for the marginalized communities most at-risk for police brutality.
In her first tweet shared on Tuesday, the Oscar winner shared statistics of Black men that are incarcerated in the United States, with the help of a fellow actor, Omar Epps.
Nearly 1 in 4 Black men in America will be locked up at some point in their life. In this short video, @omarepps & @desmondmeade explain how corruption has broken our criminal justice system—& what we can do to fix it. #UnbreakingAmerica #JusticeForSale https://t.co/nBgujzH2BH pic.twitter.com/Jhw4Jtav5L

— Jennifer Lawrence - Represent.Us (@JLawrence_RepUs) June 16, 2020
Her second tweet featured a personal statement about Breonna Taylor and noted that the men responsible for her death have yet to be charged, and are still actively working.
RELATED: THROUGH THE YEARS WITH JENNIFER LAWRENCE
"As a Louisvillian, as a human being, I cannot be silent," the Kentucky native wrote. "I join all those who are speaking out against this grave injustice, calling upon Attorney General Daniel Cameron to take immediate action to hold those responsible for her death accountable."
Lawrence is working with an organization, RepresentUs, which focuses on ending systemic racism and corruption. She continued on in her post asking for transparency within the conviction process.
"We must not allow the erasure of Black women to continue in America. As many activists and leaders have been imploring for years: #SayHerName," she said.
#SayHerName #BreonnaTaylor pic.twitter.com/EGSjIpMaXc

— Jennifer Lawrence - Represent.Us (@JLawrence_RepUs) June 17, 2020
Lawrence has admitted before that she finds the Internet to be a negative space, and therefore never had an interest in joining social media.
To learn how you can help, visit Black Lives Matter, Colour Of Change, or Campain Zero.