Kevin Hart's revovery is well on its way...
Kevin Hart Released From Hospital 10 Days After Horrifying Car Crash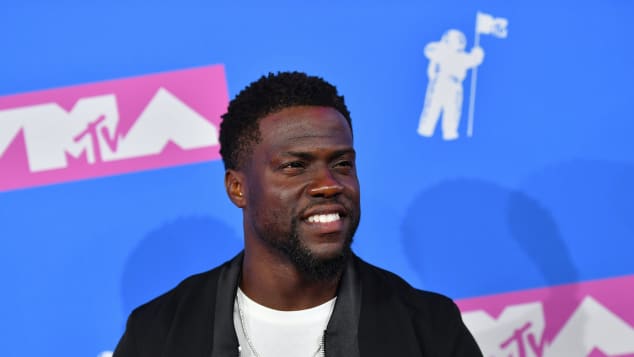 view gallery
(© Getty Images)
Kevin Hart is out of the hospital just 10 days after his major car accident and subsequent surgery. He seems to be doing well enough to now be treated at a rehabilitation facility, according to a People.
Hart is now in a rehabilitation facility after suffering major back injuries when his vintage Plymouth Barracuda muscle car veered off the road and landed in a ditch. Hart bought himself the gift as a 40th Birthday present and nicknamed it the "menace" - which is exactly what it has been as of late. His close friend Dwayne Johnson gave an update on Hart's condition as he filled in for him on The Kelly Clarkson Show. 
(© Getty Images)
"Everything is good, I spoke with Kevin, I actually refer to him as my son. These things happen in life, and thank God he was strapped in tight to his car seat. We spoke to his pediatrician and he's doing very well. He's bummed he couldn't be here, as you know, but l love the guy. He's one of my best friends. Thank God, it could've been a lot worse. He's a lucky man. I wish him the best."