From New Jersey to New York
Life Before Fame: 'Black Mirror's' Cristin Milioti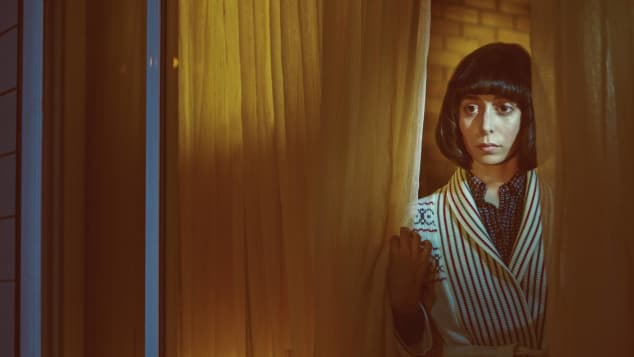 view gallery
(© imago images / Cinema Publishers )
Before appearing on Netflix's eerie series Black Mirror, Cristin Milioti starred in various sitcoms and films from the beginning of the 2000s. Yet, her love of theatre started at a much younger age, where her talent for both singing and acting beamed through her charismatic persona. Let's take a look at how Milioti got her start in the career of her dreams!
Born on August 16, 1985, Cristin Milioti grew up in a relatively small suburb of New Jersey. While she is of Italian descent, she has comically described her family as "Olive Garden Italian". Her passion for singing, dancing, and acting was discovered during her middle school years, where she started to perform in many of her school's plays.
(© Getty Images)
New York Dreams
After her graduation at Cherry Hill High School East in New Jersey, Milioti would then continue her acting dreams in the Broadway capital of New York City. She started taking acting classes at New York University, but shortly dropped out after her freshman year. Instead, she began appearing in national advertisements, such as car company, Ford.
(© Getty Images)
From then on, Milioto started becoming more visible on the big screen. She appeared on shows like The Sopranos, The Good Wife and 30 Rock. Her biggest goal-turned-accomplishment, however, was her work in the Broadway production of Once, where she received a Grammy Award, as well as a Tony nomination.
The award winning duo: Cristin Milioti and Steve Kazee
(© Getty Images)
Memorable Roles
Milioti's other notable roles outside of Broadway and Black Mirror were in The Wolf of Wall Street, where she starred alongside iconic Leonardo DiCaprio, as well How I Met Your Mother. Milioti was the illusory mother of the series, one of the most anticipated characters in television history. Later this year, Cristin Milioti will be switching streaming services as she stars in the Amazon Prime series Modern Love, set to debut this October.