Loretta Lynn and Patsy Cline's Daughters Help Tell Their Mother's Stories In New Biopic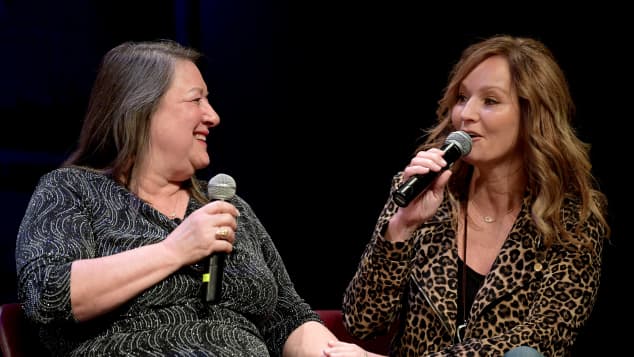 view gallery
(© Getty Images)
Patsy Cline and Loretta Lynn remain country music legends to this day. A new biopic about their close friendship is being released as a TV movie by the Lifetime Channel Saturday October 19th, 2019. Get all the details and see the trailer here!
We lost country music legend Patsy Cline far too soon however, her legacy lives on through her music and also through her friendship with Loretta Lynn. A new biopic that focuses closely on their friendship called Patsy & Loretta is being released as a TV movie on the Lifetime Channel. Both women's daughters, Julie Fudge and Patsy Lynn Russell, have co-produced the film to make sure the story of their mother's friendship is told well.
The trailer for Patsy & Loretta
"I really think that the movie captured every bit of their emotions, but what you walk away with is this feeling that you want to be part of that friendship. You want to be in that club, and it's not the country music club. It's the girlfriend club. Everybody needs a friend like Patsy Cline or Loretta Lynn. We search our whole life for that." Patsy Lynn Russell, 55, tells People Magazine.
A true friendship
Patsy and Loretta were really only friends for nineteen months, beginning in 1961 after Patsy Cline was in a terrible car accident. They both came into each other's lives at just the right time when they could each provide the other with support and friendship.
Patsy Cline was killed in a plane crash on March 3rd, 1963 and Loretta Lynn is now 87 years old today, however she suffered a stroke in 2017. The TV movie Patsy & Loretta premieres at 8 p.m. ET/7 p.m. CT on Saturday October 19th, 2019 on the Lifetime channel.