The 'NCIS' spin-off has been on the air since 2009...
'NCIS: L.A.' Celebrates 250 Episodes - Watch LL Cool J's Emotional Speech To The Cast And Crew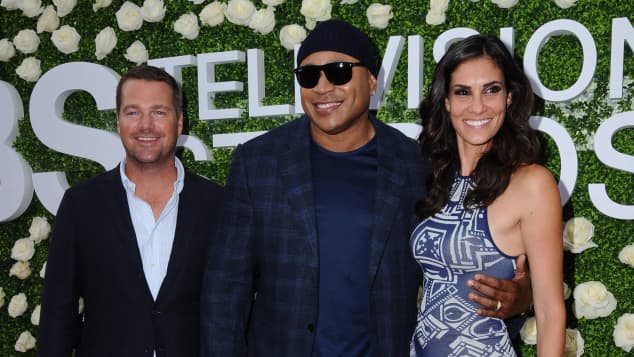 view gallery
(© imago images / Starface / Birdie Thompson/AdMedia)
On Wednesday October 16 2019, the entire cast and crew of NCIS: L.A. gathered to celebrate the 250th episode of the show. To mark this milestone in their 11th season, they had a huge cake and an there were two very emotional speeches by the show's stars LL Cool J and Chris O'Donnell.
All cast and crew gathered around a cake on the the set of NCIS: L.A on Wednesday which spelled the number 250. The cast and crew have shot 250 episodes by now and to celebrate the occasion, LL Cool J (51) thanked the whole team.
NCIS: L.A. star LL Cool J: "I'm happy to be a part of this.."
The NCIS: L.A. stars Daniela Ruah (35) and LL Cool J posted his speech on Instagram. "This is a testament to all of you guys and your hard work, the energy, the commitment, the dedication you put into this thing every day," LL Cool J begins.
"I'm happy to be a part of this and appreciative and grateful. It's amazing." the actor concludes his emotional speech.
Special Agent "G. Callen" (Chris O'Donnell, 49) also said a few words to the team after LL Cool J: ""The crew always says to us, 'We're happy to be along for the ride.' I'm happy to be along for the ride," he added. "I know this cast is all happy to be along for the ride, and as Todd likes to say, 'teamwork makes the dream work'."