He knows how to entertain his Twitter followers...
Sir Anthony Hopkins Is Back With Another Oddball Twitter Video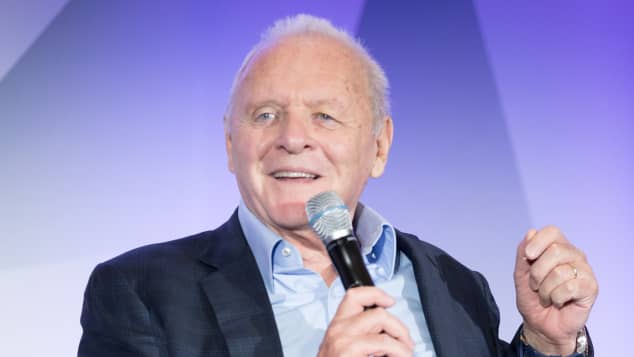 view gallery
(© Getty Images)
Actor Anthony Hopkins is no stranger to having fun with his Twitter followers. The actor routinely posts strange, creepy, and humorous videos to his Twitter. See his latest oddball video below!
Silence of the Lambs actor Anthony Hopkins on Sunday took to Twitter to make another creepy video for his followers.
Those who follow the 82-year-old actor are used to seeing his occasionally strange posts - which sometimes feature his cat, Niblo.
Twitter: Anthony Hopkins wants you to have a nice day
Have a nice day cuz it's Magic. pic.twitter.com/2esp6TWp3h

— Anthony Hopkins (@AnthonyHopkins) February 23, 2020
RELATED: The 20 Best Actors in the History of Film (ft. Anthony Hopkins!)
At age 82, Anthony Hopkins still has a sense of humour
For this video, Hopkins appears to be quoting from Naughty Marietta, an operetta which was also adapted into a film with Jeanette MacDonald in 1935.
The knighted actor takes on a variety of personas for his videos, which sometimes lean on the style of his iconic "Hannibal Lecter" performance.
At other times, Hopkins just... gets weird.
Anthony Hopkins gets 11 million views on oddball 2018 tweet
This is what happens when you're all work and no play... pic.twitter.com/2KvkJ2baw6

— Anthony Hopkins (@AnthonyHopkins) April 22, 2018
But for fans of more traditional web content, Hopkins also routinely greets his Twitter followers with his cat, Niblo. 
IN CASE YOU MISSED IT: Best Horror Movies of 2019
Anthony Hopkins and Niblo say good morning
Niblo wishes everyone a lovely day... pic.twitter.com/soxeN1oCUo

— Anthony Hopkins (@AnthonyHopkins) February 8, 2020
Follow Sir Anthony Hopkins on Twitter for more strangeness and cat videos!
The Welsh actor was recently nominated for Best Supporting Actor at the Academy Awards for his role in The Two Popes.