You Know Him As Lovable "Steve Harrington"
'Stranger Things': This Is Joe Keery's Rise To Fame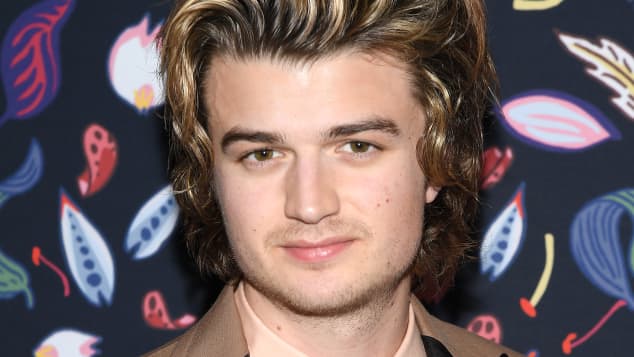 view gallery
(© Getty Images)
Everyone, absolutely everyone has gotten a taste for Stranger Things. Joe Keery was only 24 years old when he first played "Steve Harrington" in the series that took over the world's screens. This is his rise to fame!
(© imago images / Future Image)
Stranger Things' Joe Keery
Born April 24th, 1992, in Newburyport Massachusettes, Joe Keery was dragged into acting by his younger sister and almost immediately fell in love with it and earned a degree in acting from DePaul University. Once he graduated he auditioned for over 100 roles, appearing in some commercials and small roles on Chicago Fire and Empire. He even had a great spot in a beautiful LGBTQ+ feature-length independent film Henry Gamble's Birthday Party. 
RELATED CONTENT: New Trailer For 'Stranger Things' Season 4 Has Been Released - Watch It Here!
Then he landed the role of hunky popular high schooler "Steve" on Stranger Things. He actually originally auditioned for the role of "Jonathan" but was asked to re-audition for "Steve" and the actor and character clicked perfectly. His portrayal of the character has received a lot of praise for his ability to portray dimension and growth over the series' progression. 
(© imago images / Cinema Publishers Collection)
"Steve Harrington's" Rise To Fame
Fans have watched "Steve" evolve from an irritating bully to soft-hearted and protective parental figure to the younger boy's and is now one of the main fan-favorites of the cast. Joe is adored for his quirky vintage style and goofy demeanor, often joking in interviews and interacting with fans online.
RELATED CONTENT: Hugh Jackman & Ryan Reynolds Pause "Feud" For COVID-19 Relief - See Their Video Here
Now he is set to star in Spree and alongside Ryan Reynolds in the highly anticipated 2020 film Free Guy. He is also the guitarist for the psych-rock band 'Post Animal'. Joe is even dating scream queen and famous kiteboarder Maika Monroe! Check out some of our favorite Joe Keery posts here!
Gonna miss our reservation at @IHOP had this #res for months hope the don't #giveaway r seat. #hurry #hotcakes pic.twitter.com/G72fqKoZy9

— Joe Keery (@joe_keery) October 29, 2017