He is quite the actor today!
'That 70's Show' "Michael Kelso" - This Is Ashton Kutcher Today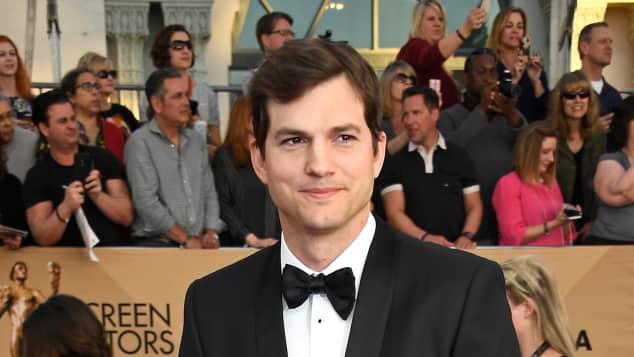 view gallery
(© Getty Images)
Ashton Kutcher starred as "Michael Kelso" on That 70's Show from 1998 until 2006. This was the actor's breakthrough role and he starred in a total of 183 episodes of the series! Do you know what Ashton has been up to lately? Find out here! 
Ashton Kutcher was born on February 7th, 1978 in small town Iowa. He fell in love with acting during high school, where he took part in many different plays. He originally planned to study biochemical engineering at the University of Iowa, but after a rough start he decided to move to Los Angles to pursue a career in acting. 
IN CASE YOU MISSED IT: These celebrity couples have broken up in 2020! 
Ashton Kutcher: That 70's Show
Kutcher's big breakthrough was on That 70's Show where he played the role of "Michael Kelso" for all 8 seasons. He starred alongside Mila Kunis, as a humorous, but not very bright pretty boy. James Franco also auditioned for the role, but was passed by in favor of Kutcher, who managed to land a big role on his first ever audition. 
Ashton Kutcher's career after That 70's Show
After getting his break on That 70's Show, Ashton went on to star in many popular movies such as Just Married (2003), Cheaper By the Dozen (2003), The Guardian (2006), and No Strings Attached (2011). Kutcher also produced and hosted his own TV series, Punk'd on MTV from 2003-2007 and again in 2012. In 2011, Kutcher also replaced Charlie Sheen on the series Two and a Half Men until the show ended in 2015.  
This is Ashton Kutcher Today
Ashton Kutcher recently starred in the move The Long Home (2019) alongside other big stars like James Franco and Josh Hartnett. Since 2016 he has had the lead role of "Colt Reagan Bennett" on the Netflix series The Ranch. Ashton married his That 70's Show co-star Mila Kunis in 2015, and they now have two beautiful children together, daughter Wyatt (2) and four-month-old son Dimitri. 
RELATED CONTENT: That 70's Show - This is Kurtwood Smith today! 
Five Fun Facts About Ashton Kutcher:
Ashton was married to actress Demi Moore from 2005 to 2013
Ashton modeled for Calvin Klein in 1998
Ashton was the first Twitter user to reach over 1 million followers in 2009
Ashton practices Brazilian jiu-jitsu and currently has a purple belt
Ashton has a fraternal twin named Michael