Archie Harrison Has Inherited Prince Harry's Red Hair!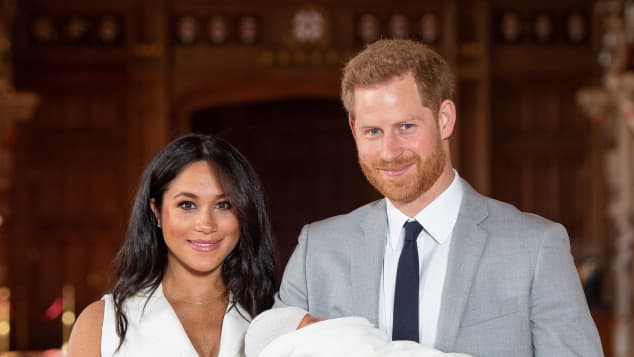 view gallery
(© Getty Images)
Baby Archie will be going on his very first Royal Tour in the fall to Africa and a source close to the couple has talked about how he has "little tufts of red hair" like his father, Prince Harry. Get the full story here!
Prince Harry and Duchess Meghan had their first child, Archie Harrison on May 6th, 2019. Archie is now just over three months old and started to resemble his father it seems! This week's People Magazine cover story is all about the royal children.
Archie Harrison: "he's a happy baby"
According to an insider about Archie, "he's a happy baby. He has lovely puffy little legs and tufts of reddish hair. He's really adorable." Aw! We love that Archie is inheriting one of his dad's most recognizable features!
Archie Harrison: His first royal tour this fall
It seems as though Prince Harry and Duchess Meghan are following in the footsteps of Prince Diana with trying to give Archie the most normal childhood possible. They will be bringing him on his first royal tour when he is not even a year old. Stay turned for more on baby Archie!