She would consider it a "disaster"!
Meghan Markle Reportedly Fears Losing Her Duchess Of Sussex Title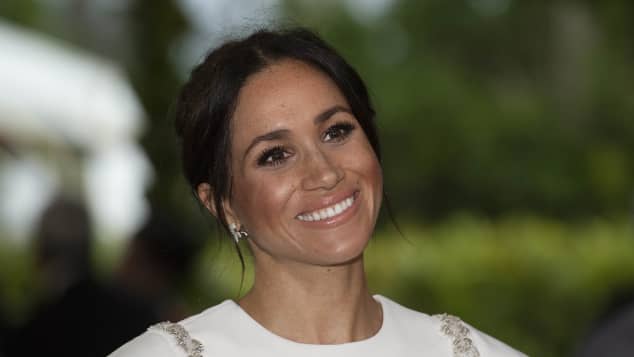 view gallery
(© Getty Images)
Meghan Markle is said to be concerned she could lose her title as Duchess of Sussex following her recent public criticism of the monarchy. A source told The Mirror that Meghan feels this "would be a public relations disaster" because of how it would affect her branding. Find out more here!
Meghan Markle reportedly fears that the British royal family will take away her Duchess of Sussex title after she and Prince Harry have openly criticized the monarchy in various media, including their controversial interview with Oprah Winfrey. A source close to the royal has told The Mirror that the Suits actress believes it would be "a public relations disaster" if she lost her only link to royalty.
Meghan worries about loss of title affecting her trademarks
Meghan losing her title as Duchess of Sussex is said to be one of the concerns that haunts her after her constant public statements against the British monarchy.
According to an inside source consulted by The Mirror, Prince Harry's wife would consider it to be "a public relations disaster" if her royal title is withdrawn, as she has used it as a trademark in her professional projects after her departure from the royal family.
"She's told Harry that they need to tone down the attacks on the royal family - she's afraid they'll take away their royal titles, which would be a PR disaster," the source shared. "Right now, she's inundated with offers, and that's in part to being a Duchess."
Meghan used more royal titles before stepping back from monarchy
Meghan acquired the title of Duchess of Sussex after she married Prince Harry, who had acquired the property of the duchy under the consent of Queen Elizabeth.
Following their wedding in 2018, Meghan earned the title of Her Royal Highness the Duchess of Sussex, Countess of Dumbarton and Baroness Kilkeel. However, she stopped using Her Royal Highness (HRH) after abandoning her duties as an active member of the royal family in 2020.
The actress recently published her first book under the name "Meghan, Duchess of Sussex," which she has also used for paid public appearances and contracts with companies like Netflix and Spotify.