See what he said to the hosts!
Prince Charles Makes Surprise Video Appearance On 'The One Show'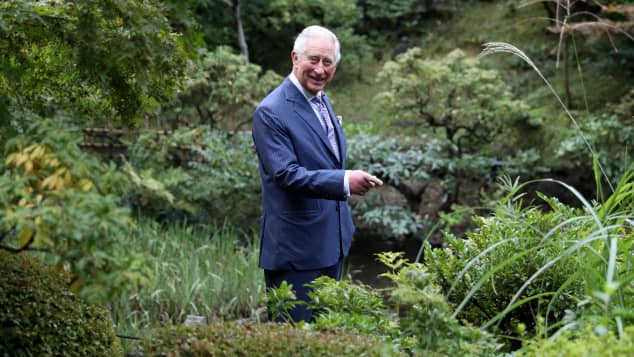 view gallery
(© getty images)
On Wednesday, Prince Charles virtually appeared on the British television program The One Show in support of a special cause! Charles commended hosts Ant and Dec for their new initiative, and even cracked a joke about his years-long relationship with them. Find out more here!
Prince Charles recently made a surprise video appearance on The One Show, hosted by presenter duo Ant & Dec. The two hosts— otherwise known as Anthony McPartlin and Declan Donnelly— are extremely popular on British television, with shows like I'm A Celebrity Get Me Out of Here! and Britain's Got Talent.
Prince Charles jokes that Ant and Dec "followed me around"
Prince Charles had a very specific reason for his virtual visit to the show. The royal supports Ant & Dec's new initiative Making it in Media, which helps young people get into the media industry and prepares them for a career. During his appearance Wednesday, Prince Charles praised the popular presenters for their work.
"I can think of no better duo to help drive this activity than Ant and Dec, who have enjoyed an illustrious career in the media for over 30 years," he said. The royal was also in the mood to make a joke! "During that time, they've both followed me around," Chrarles quipped, "they followed me around while filming a documentary for ITV."
The three have already done something together, as Ant & Dec support the Prince's Trust Awards. The non-profit organization supports disadvantaged young people who are not employed, as well as those facing difficulty in school. "So thank you, Ant and Dec, more than I can ever say, for all your wonderful efforts on behalf of the young people who will be supported by this project," Prince Charles says in the video.
Ant & Dec were definitely enthusiastic about the surprise appearance from the royal! "How cool is that?" they said of Charles being on the show. It's great that Prince Charles seems to have found his humour again after the death of his father Prince Philip, able to crack jokes a month after the Duke of Edinburgh passed away.