They have stepped back from royal life
Prince Harry Is "Desperate" For Archie To Grow Up Away From The "Pomp and Royalty"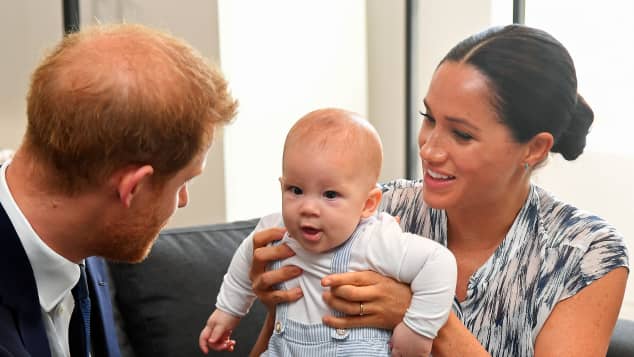 view gallery
(© Getty Images)
Dr. Jane Goodall visited the Sussex family when Archie was just five weeks old and has now said that Prince Harry revealed some feelings that make their royal exit no "surprise" at all. 
When Archie was just five-weeks-old, world-renowned primatologist and activist visited Harry and Meghan at Frogmore Cottage so that Prince Harry could interview her for the special edition of Vogue that Meghan was a guest editor. During their visit, Harry revealed that he wants his son to grow up away from the "pomp and royalty" that is associated with the British Royal Family, according to the Mirror.
Jane Goodall isn't surprised about Harry and Meghan's decision  
After their announcement on Saturday to step back from working members of the royal family and lose their HRH titles, Harry and Meghan are currently in Canada where they plan to spend most of their time moving forward. Goodall spoke to BBC Radio 4 about the couple's decision noting: "Well it doesn't surprise me, having met them both."
ROYAL NEWS: Princess Eugenie breaks Instagram silence after the Prince Andrew scandal! 
"I know that Prince Harry really felt constrained and he desperately wants little Archie to grow up away from all the pomp and royalty, I know that. I haven't been in the UK. I haven't really followed the news... I had no idea that anything like this was going to happen," the activist said according to Mirror.
Adding about Harry, "I just think he's a wonderful, wonderful person and we had a great interview ... and I gather that Meghan wanted to interview me and he said, 'No, I'm going to interview Jane'." She apparently also revealed that the Sussexes told her they would only have two children for the sake of the planet.