Loves her summer in Scotland!
Queen Elizabeth II Has Kicked Off Her Summer Vacation in Scotland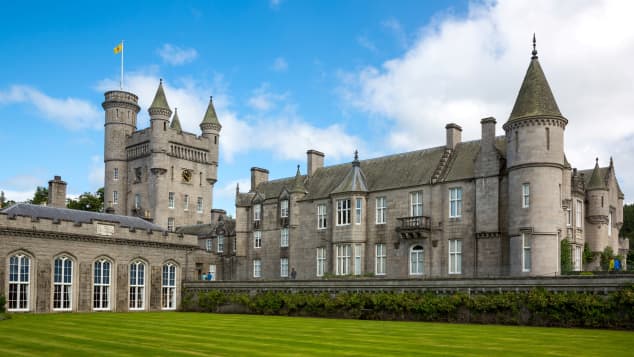 view gallery
(© Getty Images)
Queen Elizabeth II is officially on summer holiday! Even though she arrived to Balmoral Castle in Scotland sometime last year, she was officially welcomed this past Tuesday. She was all smiles wearing a lovely light blue jacket and skirt with a matching hat of course!
Queen Elizabeth arrived at the Scottish residence last week but partook in the annual tradition of inspecting the guard of honor before she went inside the castle on Tuesday August 6th. The Queen will likely stay at Balmoral Castle through to September this year as her vacation was delayed in order for her to meet with Boris Johnson, her 14th prime minister.
The Queen Still Works on Summer Holiday 
Even though the Queen is on summer holiday, she must still do some work by continuing to read her diplomatic papers that are delivered daily in the famous "red boxes". She will also host some guests and continue to undertake some public and royal engagements during her time in Scotland. 
Balmoral Castle: Part of the British Royal Family for more than 150 years
The Scottish Castle has been a private retreat for the British royals for more than 150 years! They do many things there like host parties, dance, shooting parties and picnics in its serene location. It was Queen Victoria's husband, Prince Albert,who purchased the castle and the surrounding 7,000 acre estate back in 1845. 
The Queen and Prince Philip in 1984
The Duke of York posted a lovely throwback photo of the Queen and her husband Prince Philip, Duke of Edinburgh on the grounds of Balmoral Castle in 1984, in honour of their arrival this year. We hope the Queen enjoys her summer holiday!