Fergie speaks out on "Good Morning Britain"...
Sarah Ferguson Says "Diana would be so proud of William and Harry"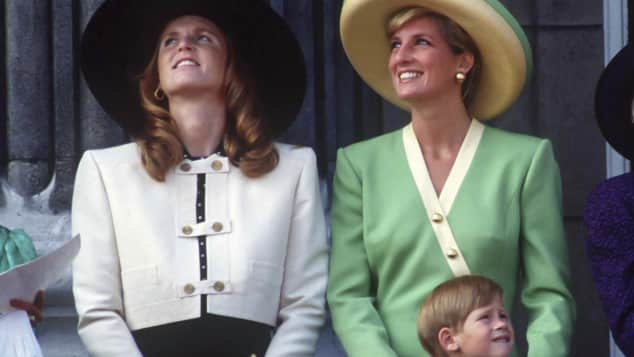 view gallery
(© Getty Images)
As Prince Harry and William's aunt, Fergie shares a close bond with them. She was also a good friend of Princess Diana. Most recently, Fergie opened up about what Diana would think of her sons and their wives if she was still alive.
Sarah Ferguson (59), who still gets along well with her ex-husband Prince Andrew (58), was a close confidante and good friend of Princess Diana (†36). Fergie also has a close relationship with Diana's sons Prince William (37) and Prince Harry (35).
Therefore, her recent appearance on "Good Morning Britain" made waves as she talked about how proud Diana would be of her sons today and would most definitely love her daughters-in-law.
Princess Diana would have been proud of Catherine and Meghan, says Fergie
"She'd really just be so proud. Even before they got married, Diana would have been just literally going 'I can't believe these boys have done so well'," Fergie revealed on the show. The ex-wife of Prince Andrew also claimed that Princess Diana would have loved and supported her daughters-in-law Duchess Catherine (36) and Duchess Meghan (37).
"She had this enormous compassion and I honestly think she'd be so proud of the wonderful Meghan and Catherine as well, she'd want to embrace them and say, 'You're doing well'," says Sarah Ferguson.
Since her divorce, the 59-year-old has not been very much involved in royal life. Nevertheless, she was invited to Prince Harry and Meghan Markle's fairytale wedding, as well as to the wedding of her daughter Princess Eugenie (28).