According to the U.K. bookies Ladbrokes
THIS Name Is The New Frontrunner If Harry And Meghan Have a Baby Girl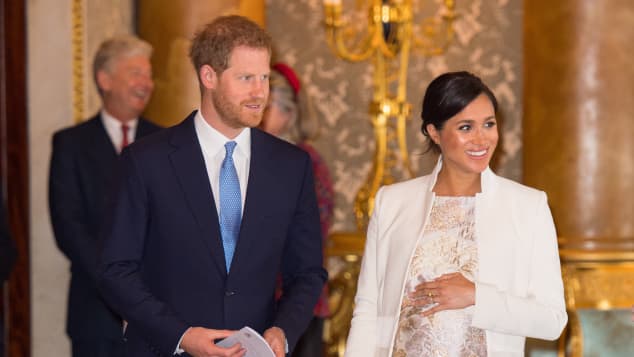 view gallery
(© Getty Images)
Prince Harry and Meghan Markle are expecting their first child sometime towards the end of this month or early May. Over the course of her pregnancy, the U.K. bookies Ladbrokes have speculated that if their baby is a girl, the name Diana would be the one. However, they have recently changed their frontrunner name...
With Harry and Meghan's firstborn set to arrive very soon, there has been a change in frontrunner for a girl's name according to the Ladbrokes. They have announced that the top contender for a name is now Elizabeth. There has been a recent influx of bets favoring the name which is of course a tribute to the reigning Queen Elizabeth. This "forced bookies to cut odds from 16/1 to just 6/1," according to Ladbrokes. 
Diana In Second Place
Diana has now moved to second place in the current standings with 8/1 odds even though Diana held the top spot for a girl's name for quite some time with 6/1 odds. This switch in name favourites could very well be related to the fact that the baby could be born around the Queen's birthday, which is April 21st. 
We Must Wait For The Baby
All of this speculation is very much up in the air as the royal couple had decided not to find out the sex of their baby. It appears as though we won't be sure whether the baby is a boy or a girl and whether or not they will name the (maybe) girl Elizabeth, Diana or neither. We will just have to wait until the news is revealed to find out!