New episodes coming this summer!
'Beverly Hills, 90210' Reboot: Shannen Doherty Joins The Cast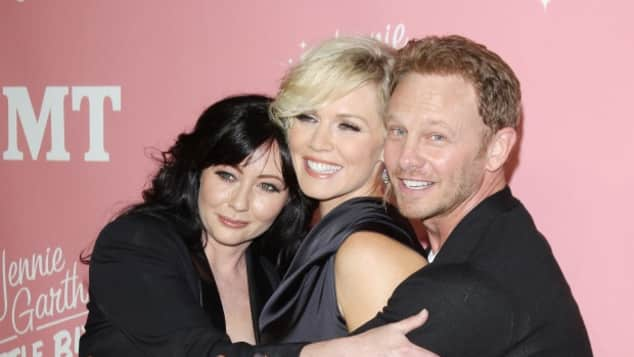 view gallery
(© Getty Images)
Surprise! Beverly Hills, 90210: When the reboot of the legendary series from the nineties starts this summer, Shannen Doherty who we know as "Brenda" will also be coming back. Previously it had been reported that she would not return to the series. Read on for the full story...
Much to the delight of her fans, Shannen Doherty posted a throwback photo from her time on Beverly Hills, 90210 on Friday and officially announced that she will be part of the new episodes of the series' reboot. Which means the old cast of the series is almost complete.
Tori Spelling, Jennie Garth, Jason Priestley, Ian Ziering, Brian Austin Green and Gabrielle Carteris have already confirmed their appearances and will play exaggerated versions of their old characters. Only Luke Perry (†52) who we know as "Dylan" will be missing. He tragically died of a stroke at the beginning of March this year.
Shannen Doherty's Beverly Hills, 90210 comeback was uncertain for a long time
In February new details were reported about the Beverly Hills, 90210 reboot saying that the "Brenda" actress would not be there. Shannen Doherty has been struggling with her cancer diagnosis for several years.
In addition, it is known that during the TV series behind the scenes, there were often disputes between Shannen Doherty and Jennie Garth. That's why she was kicked out of the series. So it's even nicer to hear now that we will see the stars united in front of the camera again. We can't wait!