She used to play "Jeanne Benoit"!
This 'NCIS' Alum Is Joining 'NCIS: L.A.' Soon!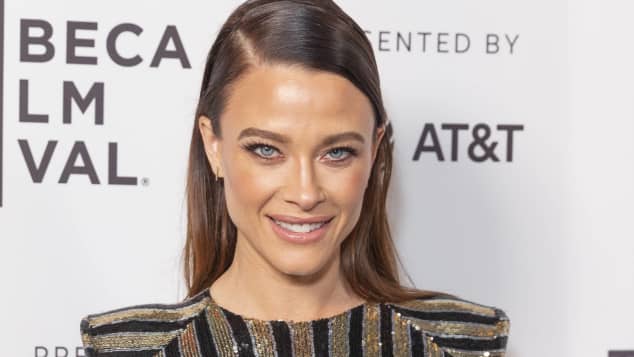 view gallery
(© imago images / Pacific Press Agency)
A former NCIS cast member joining NCIS: L.A.? We've seen that before, but it's still quite exciting. Scottie Thompson is headed to Los Angeles soon, but it will be in a very different role this time around!
There will be another great addition to the NCIS: L.A. cast for a upcoming springtime episode. NCIS alum Scottie Thompson will join "Hetty" (Linda Hunt) and "Callen" (Chris O'Donnell) in season 11, TVLine reports.
And Thompson is not new to the vast NCIS multiverse either. Between 2006 and 2016, the 38-year-old actress used to have a recurring role on NCIS as "Jeanne Benoit", a doctor/arms dealer and former girlfriend of "Tony DiNozzo" (Michael Weatherly).
NCIS: L.A. - Scottie Thompson stars as "Sarah Raines"
Now, Thompson is headed for the city of angels, but in a different role this time: She will be playing "Sarah Raines", an agent for the Defense Intelligence Agency (DIA).
According to TVLine, "Raines" who is working on a highly classified mission investigating so-called unidentified aerial phenomena sightings (UFOs?!?) for the DIA. She gets involved with the NCIS squad after her superior goes missing - that is all we know about her character, for now.
RELATED NEWS: NCIS Season 17 Episode 14: "On Fire" Recap!!!
Aside from NCIS, Thompson's credits include other TV shows like Graceland and 12 Monkeys, as well as The Blacklist, Castle and Grey's Anatomy. Her latest role in a feature was in the independent film Crown Vic, which premiered at the 2019 Tribeca Film Festival.
The next episode of NCIS: L.A. airs on Sunday February 16, at 9pm (8 central) on CBS!