It's a stunning transformation...
See Tom Hardy As Al Capone In New Trailer For The Gangster Biopic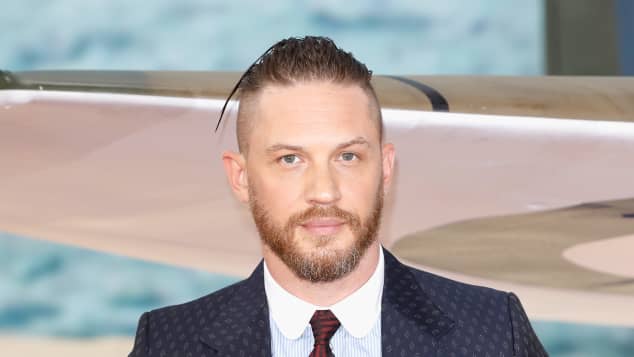 view gallery
(© Getty Images)
Tom Hardy stars as Al Capone in the upcoming biopic, Capone. Get the first look at Hardy's "Capone" in the new trailer for the film below. It comes to VOD services next month!
Capone will hit video-on-demand services on May 12. The gangster biopic about Al Capone will start on VOD and, reportedly, hopefully still get a theatrical release this summer.
We now have an official trailer for the film, which previews Tom Hardy in the title role as the gangster in his later years. Watch it below!
Capone: Watch the trailer for the 2020 Al Capone biopic
RELATED: Here Are All the New Movies Streaming Early Amid Theatre Closures
The film's distributor, Vertical Entertainment, describes the film as follows:
"A ruthless businessman and bootlegger who ruled Chicago with an iron fist, Al "Fonzo" Capone (Tom Hardy) was the most infamous and feared gangster of American lore.
At the age of 47, following nearly a decade of imprisonment, dementia rots Capone's mind and his past becomes present as harrowing memories of his violent and brutal origins melt into his waking life."
The movie was to be released with the title Fonzo, but it instead switched to Capone.
English actor Tom Hardy stars in the new film from director Josh Trank. Hardy has received acclaim for performances in films including Dunkirk, Mad Max: Fury Road, Inception, The Dark Knight Rises (as "Bane"), and Bronson. 
See Tom Hardy as Al Capone in 2020's Capone
Tom Hardy portrays a still-ruthless and dementia-stricken Al Capone in the first trailer for the VOD-bound 'Capone' https://t.co/Doa7JSXa1Y pic.twitter.com/TwvsndR7bo

— Rolling Stone (@RollingStone) April 16, 2020
RELATED: The Best Martin Scorsese Movies of All Time
Capone doesn't look to be a conventional biopic, as it centres on an aging Al Capone who's struggling with dementia and memories of his days as a notoriously violent gangster. Kyle MacLachlan, Linda Cardellini, Jack Lowden, Matt Dillon, and Neal Brennan co-star in the movie.
In the film, Hardy will join the list of actors to portray Capone, which previously featured Robert De Niro (in The Untouchables) and Stephen Graham (on Boardwalk Empire). See it on VOD starting on May 12!