Bringing hot new releases to your home!
Here Are All The New Movies Streaming Early Amid Theater Closures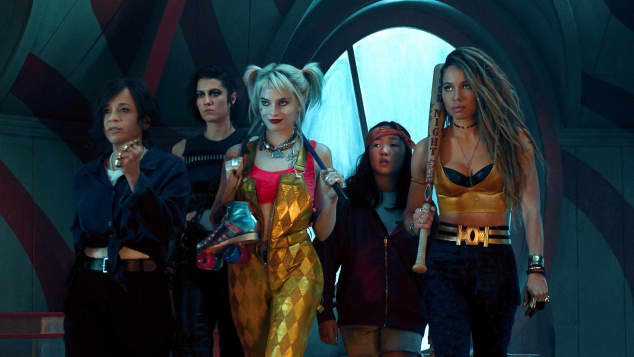 view gallery
(© imago images/Cinema Publishers Collection)
Many theatres have closed globally due to the coronavirus, so studios are making recently released films available early! These are the new titles you can soon stream!
Movie theatres around the world may be closed, but you'll still be able to see lots of new movies while in self-isolation! Since the coronavirus has prevented many people from being able to catch recent films on the big screen, studios have made the smart move of choosing to release them for digital download and streaming much sooner than anticipated! 
Here's a list of the exciting new movies that are set to be available from the comfort of your own home, as well as when and where you can watch them!
RELATED CONTENT: Here's Everything Coming To Netflix In April 2020
Newly released movies you will soon be able to stream
Birds of Prey (and the Fantabulous Emancipation of One Harley Quinn)
The antihero girl gang movie starring Margot Robbie as "Harley Quinn" is available March 24th for digital purchase, and April 7th on VOD.
Bloodshot
Vin Diesel's latest action movie is available for purchase in the U.S. March 24th, with international distribution dates TBD.
Emma. 
The Jane Austen adaptation is currently available to rent for a 48-hour period on many on-demand streaming services.
Frozen II
Disney recently released a statement explaining their decision to make the animated musical sequel available to families early, and it was released on Disney+ on Sunday.
The Hunt
The provocative thriller can now be rented for a 48-hour period on several on-demand streaming services.
The Invisible Man
This chilling remake of the H.G. Wells story starring Elisabeth Moss can now be rented for up to 48 hours on many streaming services.
I Still Believe
The faith-driven drama starring Riverdale's KJ Apa is set to have a VOD release on March 27th.
RELATED CONTENT: Pixar's Onward Tops Record-Low Box Office Amid Coronavirus Concerns
Just Mercy
The legal drama based on a true story starring Michael B. Jordan and Jamie Foxx is currently available to own digitally, and will be available on demand on March 24th.
Onward
Pixar's latest animated adventure will be available for digital download and on Movies Anywhere as of March 20th, and Disney+ April 3rd.
Star Wars: The Rise of Skywalker
The final chapter in the epic Skywalker saga saw an early streaming release last week on Disney+, and is available for digital download.
Trolls: World Tour
While it hasn't had a theatrical release yet, the animated musical sequel will be released in both theatres and homes on April 10th in the U.S.
The Way Back
Ben Affleck's new drama will be available to purchase and stream on a variety of platforms on March 24th, including Apple TV, iTunes, and Google Play.