A rare night out for the couple!
Carrie Underwood and Mike Fisher Celebrate 11-Year Anniversary of Meeting With Cute Date Night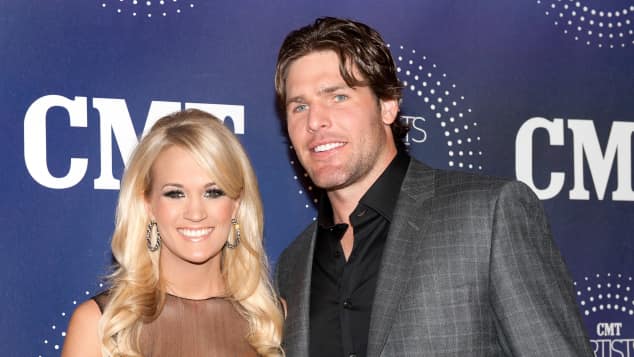 view gallery
(© Getty / Erika Goldring)
Carrie Underwood met her match eleven years ago and she posted an adorable selfie of the two of them out on a rare date night for their anniversary. The couple have been married for nine years and have two children together. 
Country singer Carrie Underwood met her now retired NHL player husband Mike Fisher eleven years ago and she says that she met "the love of my life... patient, kind, the best dad, handsome, of course!" in the caption of the selfie she posted to Instagram on Tuesday October 8th.
Carrie Underwood met her match
The couple celebrated their exciting milestone during a "rare night out" at a very luxurious Italian restaurant called Del Posto in New York City. Carrie continued to say in her caption that Mike is, "someone who accepts me and all my flaws... the same as me in many ways... opposite in some. But he is my match. The iron to sharpen me," according to Instagram.
We are so happy for these two and we wish them nothing but a lifetime of love and happiness to come! Cheers to eleven years Carrie and Mike!