The First 'Ellen' Episode To Be On Air!
Chrissy Teigen Says She Feels Like A 'Real Housewife' During Quarantine With John Legend On First 'Ellen' Episode Back On Air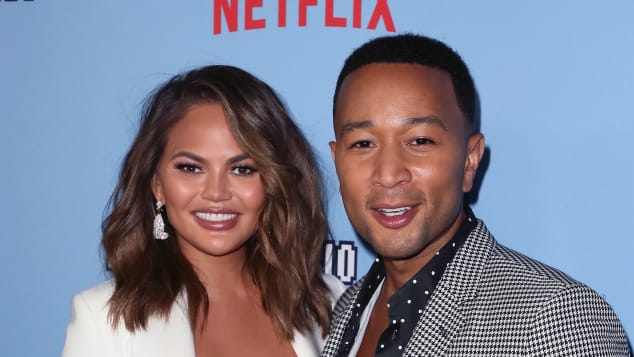 view gallery
(© Getty Images)
Chrissy Tiegen and hubby John Legend appeared on Ellen over the weekend in the first ever episode to be aired since the government mandated social distancing.
America's cutest couple appear on 'Ellen'
Since the quarantine began due to COVID-19, Ellen DeGeneres has been using the time to interview her favourite celebs from the comfort of her California home.
On Monday, Degeneres aired the first virtual episode with one of America's favourite couple Chrissy Teigen and John Legend.
Teigen revealed how she is feeling about being hunkered down saying, "Obviously it's just the most unreal situation ever but we're holding up high."
MORE ON QUARANTINE TV: MILEY CYRUS TALKS WITH SELENA GOMEZ ABOUT BIPOLAR DIAGNOSIS
She adds that for her, this is a "dream situation", as she is naturally a home body. Her husband, however, isn't handling it as easily.
"It's weird how much more energy I have. I feel like a real housewife now, because I spent three hours on my makeup, did nothing to my hair but I'm pretending that it's just casual," she joked to DeGeneres.
"You go through these ups and downs. What we're going through right now is unprecedented, it's unreal," Teigen continued.
Ellen DeGeneres will continue to produce more episodes from the comfort of her home, and this week will feature interviews with Jennifer Lopez, and Pink.