Find out who they were...
Did You Know Michael Learned From 'The Walton's' Has Been Married Four Times?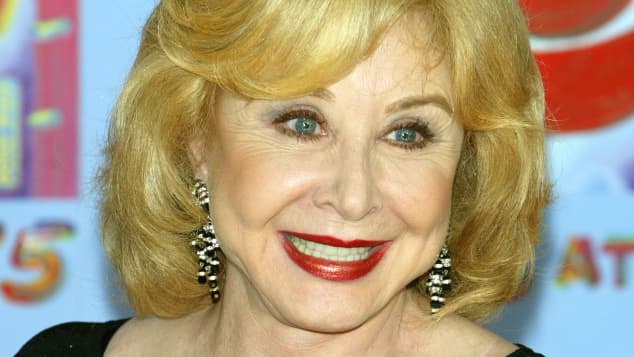 view gallery
(© Getty Images)
While Michael Learned played the loving mother on the classic TV series The Walton's, she was also a part of several nuptials during her years as "Olivia Walton"! Learned was married three previous times before she fully settled down with current husband, John Doherty. Check out who her other husbands were!
Michael Learned's first husband was Canadian-American actor, Peter Donat. The pair married in 1956 when she was only 17, and he, 28. They also have three sons from their sixteen-year long marriage, which ended in divorce in 1972. 
This is Michael Learned's first husband: Peter Donat
(© Getty Images)
Learned wed her second husband only a couple years after her split from Donat. In 1975, she married Glenn Chadwick, but the duo would soon divorce in 1977.
Michael Learned's second husband Glenn
(© Getty Images)
Third time's a charm... or not. In 1979, Michael Learned married actor-screenwriter William Parker. The couple continued their marriage for 9 nine years, until their separation in 1988. 
Learned's third husband: William Parker
(© imago images / ZUMA Press)
Now, The Walton's star seems to be content with her fourth husband, lawyer, John Doherty. Their nuptials took place in 1988, and the couple currently resides in California. 
Learned finally has her happily ever after with Doherty
(© Getty Images)