Is "Ron Weasley" going to quit acting?
'Harry Potter': Rupert Grint Has A Whole New Career In Mind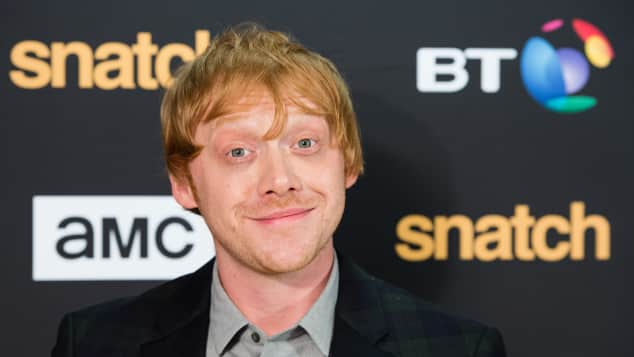 view gallery
(© Getty Images)
With Harry Potter, Rupert Grint became a child star over night. In the meantime the actor has retired from public life. As he revealed at one recent appearance, he is now even considering an entirely new career.  
Will Rupert Grint (30) stop acting? The "Ron Weasley" actor from the Harry Potter movies recently talked about the possibility of a new career. At the Glastonbury Festival, the actor told the "Sun on Sunday" that he has in fact turned to beekeeping.
Rupert Grint is an enthusiastic beekeeper
For Rupert, working with bees is only a hobby at the moment, but he can imagine earning money with it: "I might be bringing my own honey out soon. I'll be making honey and money."
Rupert Grint has an ice cream truck
Fans who are now worried about Rupert Grint's acting career can rest assured. So far, Rupert hasn't declared his intention to quit his acting career. The actor, who became famous overnight with Harry Potter alongside Daniel Radcliffe and Emma Watson, is currently working on a new film which will be released in 2020.
Rupert Grint was last seen in the series Sick Note and Snatch. Since his success with Harry Potter, the actor mainly starred in TV shows. In fact, beekeeping isn't the actor's first somewhat different career path. As he told Daily Mail, he bought an ice cream truck because he always wanted to become an ice-cream vendor.