Tim Allen's friend on and off-screen
'Home Improvement': This Is "Al Borland" Today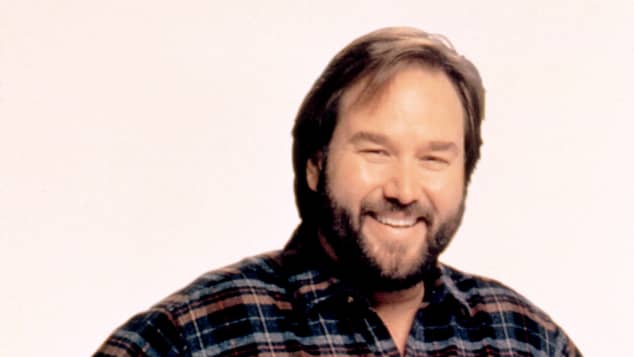 view gallery
(© imago images / Everett Collection)
Actor Richard Karn was part of the cast of the beloved series Home Improvement, which had TV fans laughing for almost a decade. While the show ended in 1999... Karn's career continued with many successes! Let's take a look at what the "Al Borland" actor has been doing in recent years and what he looks like today.
Born on Feb. 17, 1956, in Seattle, Richard Karn delighted fans with his role as "Al Borland" on Home Improvement. The sitcom was one of the most successful of the '90s and it co-starred Tim Allen, Patricia Richardson, and Jonathan Taylor Thomas. 204 episodes aired across eight seasons from 1991 to 1999.
Home Improvement: "Al Borland" actor Richard Karn
On Home Improvement, Karn played "Al," the friend and co-worker of "Tim" (Tim Allen), who co-hosted the show-within-a-show called Tool Time.
When Home Improvement ended in 1999, Richard Karn moved on to host the game show Family Feud from 2002 to 2006. In that decade he also appeared in other TV productions such as Dirt, Watching Ellie, and Bingo America, as well as various films like Air Buddies and Snow Buddies.
2021: Richard Karn today
It appears there's no end in sight to Karn's successful career either. Just last year, we were lucky enough to see him in the movie Horse Camp: A Love Tail, as well as on the Hulu show, PEN15. It also seems that the years do not pass because Karn hasn't aged a day since we saw him on Home Improvement over two decades ago.
Fast facts on Richard Karn
He married actress Tudi Roche in 1985 and has a son with her
His acting debut was in the film Bram Stoker's Legend of the Mummy
The role of "Al Borland" was actually intended for Stephen Tobolowsky
In real life, Karn is close friends with Tim Allen
Before fame, he worked as a building manager
Catch up with the rest of the Home Improvement cast and see where they are today here.