Using social media for good!
Hugh Jackman Gives Incredible Message For Bullied Child Who's Tears Went Viral: "You Are Stronger Than You Know"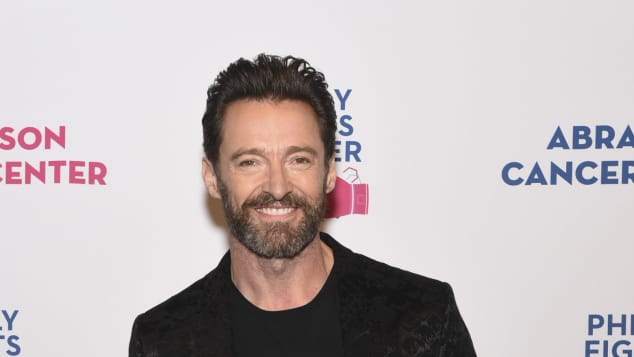 view gallery
(© Getty Images)
After a story about a young boy severely bullied for his dwarfism went viral online, Hugh Jackman responded with a heartwarming video message. Here's what he said...
Hugh Jackman is taking a stand against bullying! After Twitter user Lokelani Higa tagged him in a post about Quaden, a kid bullied for his dwarfism, Jackman decided to send Quaden a short video in response. 
In the tweet that got Jackman's attention, Higa shared the viral video of Quaden, who's seen crying and saying he wants to die after being bullied, in hopes that Jackman or Chris Hemsworth would be able to "show this young man he's already a superhero for surviving and that he's stronger than he thinks".
Bullying hurts real people! I wish @RealHughJackman or @chrishemsworth could show this young man he's already a superhero for surviving and that he's stronger than he thinks. It breaks my heart https://t.co/eLe082yE15

— Lokelani Higa (@LokelaniHiga) February 20, 2020
RELATED CONTENT: Hugh Jackman Mocks Ryan Reynolds In Spoof Aviation Gin Ad - Watch Here!
Jackman's sweet video message reply to bullied kid Quaden
Jackman took the time to tweet out a special message of encouragement for Quaden, just as Higa had hoped he would. "You're stronger than you know, mate, and you've got a friend in me," Jackman can be seen saying in the 26-second video.
RELATED CONTENT: Ellen DeGeneres Breaks Down Remembering Kobe Bryant, Urges Audience To "Celebrate Life"
He then goes on to advocate for kindness, taking a firm stance against bullies. "So, everyone, let's please be kind to each other. Bullying is not okay, period," Jackman stated. "Life is hard enough."
Jackman ended the video by encouraging people to think about the circumstances of others around them before they act. "Let's remember, every person in front of us is facing some kind of battle, so let's just be kind," Jackman said.
See Hugh Jackman's special video message to Quaden here!
Quaden - you've got a friend in me. #BeKind @LokelaniHiga https://t.co/8dr3j2z8Sy pic.twitter.com/jyqtZYC953

— Hugh Jackman (@RealHughJackman) February 20, 2020