Both a talented actress and singer
In Memoriam: A Look Back At Brittany Murphy's Incredible Career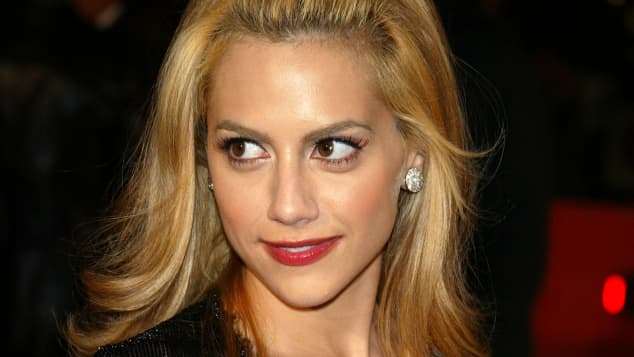 view gallery
(© Getty Images)
Brittany Murphy was as talented as an actress as she was beautiful. At the end of 2009, she tragically passed away at the young age of 32 due to pneumonia. We're taking a look back at Brittany Murphy's remarkable career and accomplishments. 
Brittany Murphy was born on November 10th, 1977 in Atlanta, Georgia, but would later move to Los Angeles in 1991 to pursue her acting career. She credited her mother for her success, as she was completely supportive of the move to California and Brittany's acting aspirations. 
Inside Brittany Murphy's amazing career
(© Getty Images)
Murphy was already trained as a tripe threat by the age of 13: she sang, acted and danced. By the time she moved to California in 1991, she already had her big break in television - she starred in Drexell's Class. She also appeared on Broadway just a few years later in the production, A View from the Bridge (1997). She was clearly made for stardom! Other famous 90's shows she had roles in were Boy Meets World and Sister, Sister. 
Famous films Brittany Murphy starred in
(© imago images / Prod.DB)
By the '90s, Murphy already achieved great success not only from the TV roles she starred in but also for the films she was apart of! She starred opposite Alicia Silverstone, Stacey Dash, and Paul Rudd in the comedic high school film, Clueless, in 1995. Other prominent films during that era include: Girl, Interrupted, Drive and Drop Dead Gorgeous. 
Brittany and the 2000's
Within the span of 3 years, Brittany Murphy had starred in thirteen movies from 2000-2003. She famously played Eminem's girlfriend in the movie 8 Mile (2002), for which she was nominated for two Teen Choice Awards. She also played Dakota Fanning's nanny in 2003's charming Uptown Girls. From 1997-2009, she also did the voice work in the animated series, King of the Hill.
(© imago images / Prod.DB)
What many people forget: she was also a trained singer. She sang alongside Paul Oakenfold's "Faster Kill Pussycat", which became a number one hit on Billboard's charts. She also sang cover songs of Queen and Earth, Wind & Fire for the film Happy Feet. 
Brittany Murphy's legacy
(© Getty Images)
In May 2007, Murphy married British screenwriter and film producer, Simon Monjack. Just two years later, Brittany would be rushed to the hospital in Los Angeles and was then pronounced dead on December 20th, 2009. She starred in over 30 films during her lifetime, as well as appearing in over 20 television shows and even dubbing voices in video games. Brittany Murphy truly led an amazing career that will always be remembered.