'EastEnders': A Look Back At June Brown's Impressive Career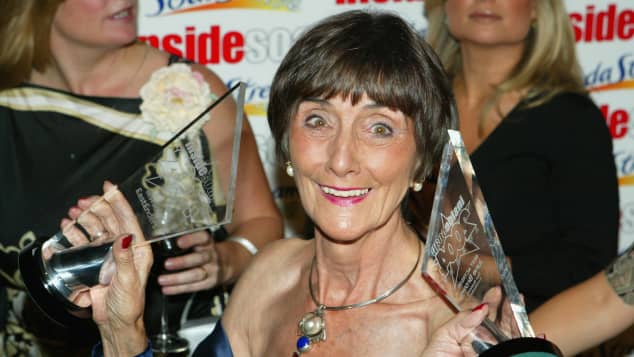 view gallery
(© Getty Images)
June Brown, EastEnders' "Dot Cotton", is a legend on the British screen. While she is best known for EastEnders her career has included a number of other great roles! Join us in taking a look back at her impressive career including June Brown in EastEnders. 
June Brown in EastEnders is the role that defined her career. Born February 16, 1927, June would get her acting start in the 1950s after serving in the Royal Navy during WWII. 
Brown would build up her resume with a number of early roles on TV series including:
as "Mrs. Parsons" on Coronation Street (1970-71)
as "Lady Eleanor" on Doctor Who: The Time Warrior (1973-74)
and as "Mrs. Leyton" on The Duchess of Duke Street (1976).
June Brown EastEnders
June Brown would begin starring on EastEnders in 1985. Recommended by an original cast member, Leslie Grantham, for the part of "Dot Cotton", Brown has played the part regularly over the past three and a half decades, minus a short break from 1993 to 1997.
In 2008, June would become the first soap opera actress to voice an entire episode on her own. In the episode "Pretty Baby...", "Dot" looks back on her life after her husband suffers from a stroke.
Over the years, Brown has won a number of awards for the series including the Lifetime Achievement Award at the 2005 British Soap Awards. 
June Brown Today 
June Brown, who turns 94 today, has a lot to celebrate in her lifetime. Not only does the distinguished actress have an impressive resume, she has also had the joy of becoming a mother to six children with her late husband, actor Robert Arnold. 
While the talented actress officially retired from EastEnders just last year due to health problems, the actress remains an iconic figure on the British screen. As of her retirement, June Brown has starred in 2,350 episodes of EastEnders.