His life changed drastically after he was adopted
'Little House on the Prairie': The Tragic Life Of Patrick Labyorteaux Before Being Adopted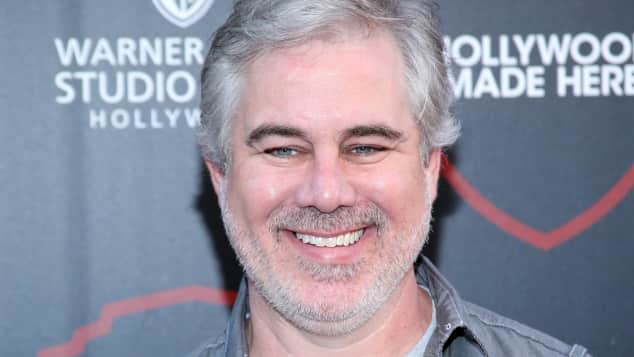 view gallery
(© Getty Images)
The 54-year-old actor Patrick Labyorteaux has been active in show business since he was little. His life was quite tragic when he was just 9 months old though. Fortunately everything changed after he was adopted by a family full of love!
According to littlehouseontheprairie.com, Patrick Labyorteaux was nine months old he was adopted by talent agent Ron Labyourteaux and actress Frances Marshall. Born in 1965 in Los Angeles, California to unknown parents, Patrick is best known for appearing in Little House on the Prairie from 1977 to 1981, alongside his brother Matthew who was also adopted by Ron and Frances.
Patrick Labyorteaux's life changed drastically after being adopted. His parents basically saved him and his brother from a series of unfortunate situations, especially in regards to health. Let's find out what Patrick's life was like before meeting his adoptive parents, who are actually the ones who encouraged him to pursue his acting career.
Patrick Labyorteaux - This is how his life changed after being adopted
A couple of years ago Patrick Labyorteaux's adoptive mother revealed that when they first met Patrick, he was suffering from malnutrition and psychological violence as he was being inappropriately labeled as "unadoptable" and "psychotic" by social workers and doctors. Then she realized he was just exhausted due to the fact he was not eating properly, "he would break out in a cold sweat when anyone tried to touch him. With a lot of love and a firm, gentle hand, his symptoms had disappeared in a couple of years," she explained.
With the help of his parents, Patrick Labyorteaux was able to move on. He and his brother Matthew -who also struggled with health issues such as low-blood sugar- were introduced to acting when their mom took them to her auditions. That was the key point in their lives. If they had not been adopted they wouldn't have had the opportunity of entering show business, where they established themselves as very successful actors. 
This is Patrick Labyorteaux's impressive acting career
Patrick started acting as therapy and by the age of seven he had already appeared in a couple of television commercials. The rest is history - his first role on screen was in the 1973 series This is the Life. As of today he has starred in more than 30 television shows including JAG for a total of 208 episodes, CSI: Crime Scene Investigation (2008,) Dexter (2009,) Scandal (2016,) and most recently Rebel (2017.)
His acting career also includes appearances in more than 20 projects on the big screen, such as Prince of Bel Air in 1977, National Lampoon's Last Resort in 1994, and most recently The Last Sharknado: It's About Time in 2018. 
Five quick facts about the Little House on the Prairie star Patrick Labyorteaux
-He is qualified as a professional swimmer by the American Athletic Union
-Patrick and his brother Matthew created the Youth Rescue Fund to help runaway youth. They wanted to show their gratitude for the kind of parents they had  
-He has been married to TV producer Tina Albanese since 1998. They share a son named Jeau Bennett, born in 2001
-He has said actor Michael Landon is his biggest influence
-Patrick and his wife produced Netflix's See Dad Run series, which ran for three seasons