Miranda Lambert & Her Husband Rescue A Cute Abandoned Kitten - Pictures Here!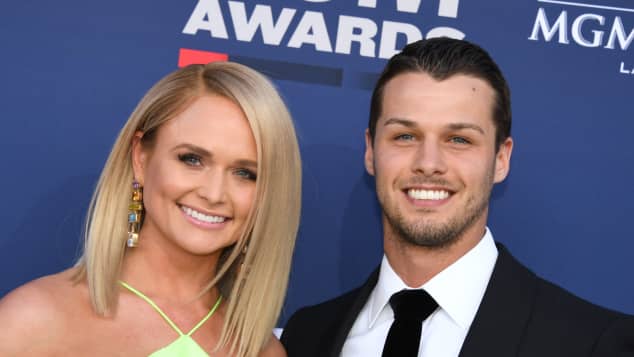 view gallery
(© Getty Images)
Miranda Lambert and husband Brendan McLoughlin responded heroically when they spotted a lost kitten on the side of a highway. Meet the kitten, named Tequila, and read the rescue story below! 
Brendan McLoughlin's sharp eye saved the day for an abandoned kitten in need.
McLoughlin and his wife, country musician Miranda Lambert, had hit the road on a Texas highway when he suddenly pulled a U-turn to rescue the kitten. Lambert recounted the story on her Instagram account, where she shared a series of photos of the kitten and revealed who's adopting him.
"Two lane highway in Texas, speed limit 70. Brendan slows down and does a U-turn," she wrote. "Why are you turning around?" she asked, to which he responded, "there's a kitten in the road and I knew you would kill me if I saw it and didn't stop."
"Well I guess the rescue ways are rubbing off on him," Lambert wrote, referencing her MuttNation Foundation and its work with animal rescue and shelters.
Miranda Lambert introduces the world to Tequila the kitten
RELATED: Chris Pratt Mourns The Death Of His Ram Prince Rupert
It appears as though Lambert's love of animals runs in the family, as she revealed that her parents are taking in the kitten.
"We stopped at mom and dads on the way home. Dad has a new bestie," Lambert's post added. "This kitten rode 9 hours back to Nashville with us and 3 dogs and was such a champ. He is 4-5 weeks old and weighs 14 Ounces."
And the name reveal: "Y'all welcome Tequila the kitten to the family!"
Lambert's Instagram post shows her, Brendan, and her father Rick posing with Tequila, the roadside rescue kitten.
RELATED: Miranda Lambert Shares Throwback Pics with Tiger King's Joe Exotic
Miranda Lambert and husband Brendan McLoughlin were married in 2019
Lambert and McLoughlin, an NYPD officer, married in January of 2019, and, as Lambert puts it, her love of animals is also clearly "rubbing off on him." 
As People reported, the couple may have picked up Tequila on the way home after a road trip with stops in New York, Oklahoma, and Texas. Lambert and McLoughlin acquired a new RV in May, which they'd been using to visit the southern and eastern U.S. states.