This is why the Duchess of Sussex won!
Meghan Markle's Lawyers Address Copyright Case In New Documents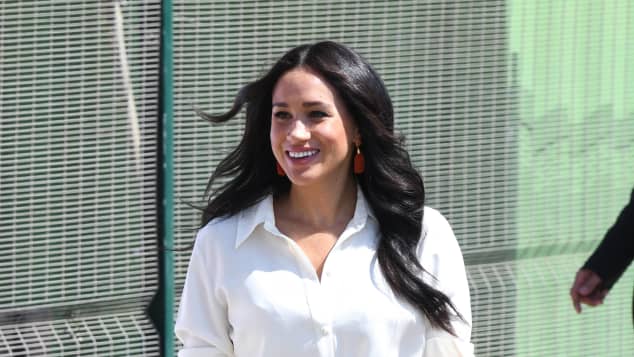 view gallery
(© IMAGO/PA Images)
Last week, it was ruled that Meghan Markle has sole copyright of the private letter she wrote to her father, which was published by Associated Newspapers. Now, new court documents from the Duchess of Sussex's legal team offer further details. Find out what they said here!
Meghan Markle recently won another court case against a British tabloid publisher after the court declared that Meghan had sole copyright over the letter she sent to her father! Now, new documents from Meghan's team of lawyers have emerged via People, giving further insight into this latest recent legal decision.
Meghan said to have written letter on her iPhone
Meghan's copyright win came after Jason Knauf— who was the communications chief at Kensington Palace back in 2018— asserted that he was not involved in the letter's creation. "Mr. Knauf did not draft, and has never claimed to have drafted, any parts of the electronic draft or the letter," the Duchess of Sussex's legal team shared in a court document.
They went on to say that Knauf's only assistance came in providing "general ideas" of what Meghan should say in the letter, rather than penning any part of it himself. Also, her lawyers shared that Meghan had typed up the letter on her iPhone "around the first week of August 2018," using the Notes application to do so.
Meghan's lawyers call tabloid ordeal "deeply painful process"
Meghan's lawyers firmly asserted the fact that the document was "the Duchess's letter alone," despite the prior claims made by Associated Newspapers. They also shared that after the Duchess of Sussex had written the letter, she then showed it to both Knauf and Prince Harry "for support."
According to her legal team, Meghan decided to do so because "this was a deeply painful process that they had lived through with her and because Mr Knauf was responsible for keeping the senior members of the royal household apprised of any public-facing issues."