Details of the couple's quarantine in their new home revealed!
Prince Harry And Meghan Markle Have Had No Visitors Since Isolating In Los Angeles With Archie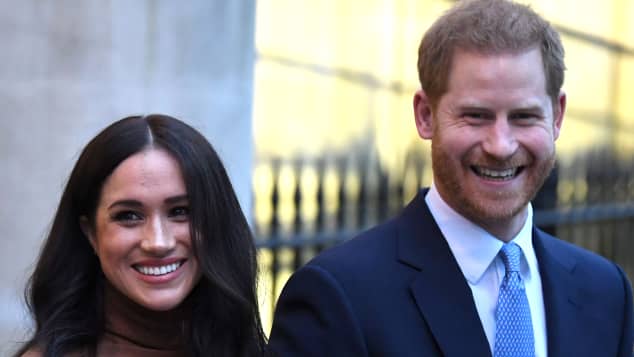 view gallery
(© Getty Images)
According to an unnamed source, Prince Harry and Meghan Markle have been maintaining social distancing while living in Los Angeles with son Archie! Find out more here!
Prince Harry and Meghan Markle may have recently relocated to Los Angeles with their son Archie, but they've opted not to have any visitors for the time being! In fact, the couple has only been seen leaving their house a few times since their big move, spotted making several deliveries to non-profit charity Project Angel Food, which delivers food to high-risk individuals in the midst of the COVID-19 pandemic. 
As a source revealed to People, Harry and Meghan "only leave their house for charity work". That's because due to the current global crisis, they've been isolating at home with their son Archie, who's almost one year old. "They spend their evenings at home as a family. They haven't had any visitors," the source shared.
RELATED CONTENT: Harry and Meghan Look In Love In First Sighting Together Since Moving To L.A.
Harry and Meghan have "a great deal of love and selflessness"
Harry and Meghan's charitable efforts haven't gone unnoticed in the city they now call home. Richard Ayoub, the director of Project Angel Food, opened up to People about the couple's compassion and goodwill. "Meghan said is she wanted to show Harry Los Angeles through the eyes of philanthropy," he shared. "There's obviously a great deal of love and selflessness between them".
While isolating at home, the couple have also been using technology to continue their outreach efforts remotely. Meghan recently participated in a Zoom call with the women of the Hubb Community Kitchen, an organization she'd previously collaborated with for a charity cookbook in 2018. 
RELATED CONTENT: Prince Harry, Meghan & Archie Video Called The Queen For Her Birthday!
As for Harry, People reports that he spent time video chatting with parents and others involved with his charity WellChild, a non-profit organization for sick children in the United Kingdom.