The Duke of Edinburgh is truly missed
Prince Philip's Cause Of Death Released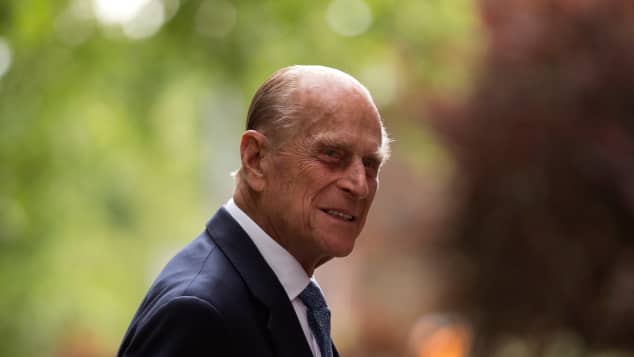 view gallery
(© getty images)
The beloved Prince Philip's cause of death has just been revealed. He passed on April 9th and his death was officially registered days later.
It has been almost a month since the Duke of Edinburgh passed away and while the world seems past the initial shock, there is still a collective sadness. Hopefully, his cause of death will bring a bit more peace to those missing him.
Prince Philip's Cause Of Death
The Duke of Edinburgh's death certificate was obtained by The Telegraph and explains why the 99-year-old Prince passed away. According to the head of the Royal medical household and the physician to the Queen, Sir Huw Thomas named Philip's cause of death as simply "old age." 
Apparently, "old age" is a permittable cause of death label if the person is older than 80 and their physician has "personally cared for the deceased over a long period and has observed a gradual decline in his general health." According to The Telegraph, Philip's physician has been Sir Huw Thomas since 2014.
His health had been waning for months before he passed resulting in his longest hospital stay at King Edward VII where he had an operation for his heart condition after "feeling unwell" following an infection. 
Luckily, he passed "peacefully" at his home at Windsor Castle. The beloved husband of Queen Elizabeth II has left an incredible legacy, 4 children, 8 grandchildren, and 9 great-grandchildren with a few more on the way. His family has been a pillar of strength, continuing to work and share Philip's story and legacy with the public.