The Queen is taking some extra precautions...
Queen Elizabeth Wears Gloves At Investiture Ceremony Amid Coronavirus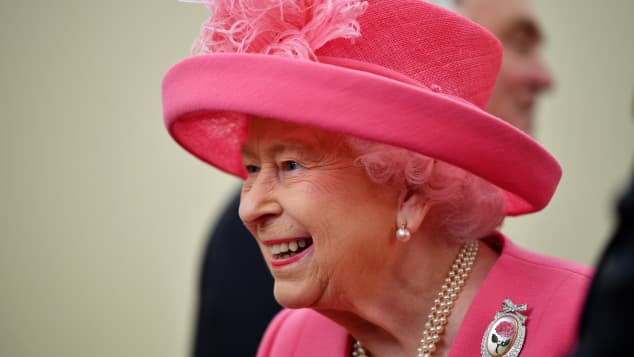 view gallery
(© Getty Images)
The number of people diagnosed with coronavirus in the United Kingdom rose to 51. That's why Queen Elizabeth is reportedly being extra careful and decided to wear gloves at an investiture ceremony this week. Get the full story here...
During an investiture ceremony at Buckingham Palace this week, Queen Elizabeth wore gloves amid the coronavirus outbreak. Her Majesty doesn't usually wear gloves during investitures, but it seems she is being extra careful now.
READ MORE: These are Queen Elizabeth's most beautiful hats!
Queen Elizabeth is well known for wearing hats and gloves, but this is the first time that she has worn gloves while giving out honours during an investiture.
The Queen, wearing gloves as a #coronavirus precaution, with actress Wendy Craig at a Buckingham Palace investiture this morning. pic.twitter.com/b6QD9wTHAa

— Majesty/Joe Little (@MajestyMagazine) March 3, 2020
Queen Elizabeth wears gloves at investiture amid coronavirus
During the latest investiture ceremony, actress Wendy Craig, as well as Harry Billinge received an honour. The fact of Queen Elizabeth wearing gloves came after it was revealed that the number of people diagnosed with coronavirus in the United Kingdom rose to 51.
RELATED: This is the special gift Queen Elizabeth receives every Monday!
Royal expert, Robert Jobson explained that "it is clear that she is acting on advice and her doctors are taking no chances." However, Buckingham Palace has not officially commented on why exactly Her Majesty decided to wear gloves this time.
Coronavirus is a respiratory illness that has reached nearly 3,000 deaths globally. Numerous stars have canceled their shows, including Avril Lavigne who canceled 12 concerts expected to take place on different stages across Asia. Daniel Craig's No Time to Die China premiere was also canceled.