Your Favorite Songs Sung By Your Favorite People!
'Disney Family Singalong': The Best Moments And Surprise Guests!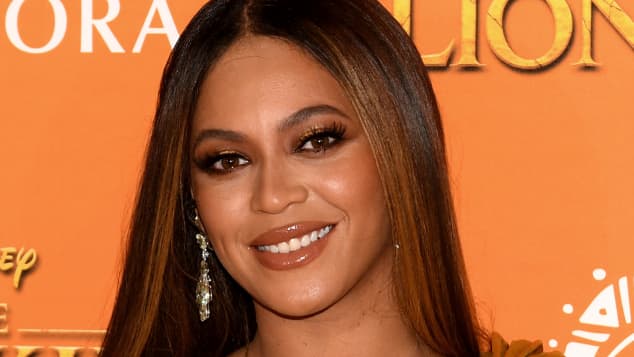 view gallery
(© Getty Images)
All your favorite stars came together for a spectacular night of classic Disney songs to singalong with. From Beyoncé and Ariana Grande to Demi Lovato and Michael Bublé, the show was filled with amazing talent and gorgeous covers of Disney hits!
Ryan Seacrest Hosts Disney Family Singalong With Amazing Guests
ABC held the Disney Family Singalong with a mind-blowing lineup of stars performing all your favorite Disney songs! Dancing with the Stars Derek Hough and Julianne Hough kicked off the show with an amazing choreographed dance in full Beauty and the Beast costume and incredible filming angles from their home (including a view from inside their oven!).
Cherished Beyoncé Knowles surprised fans with a powerful message before she sang "When You Wish Upon A Star", "Please hold on to your families tight. Please be safe. Don't give up hope. We're gonna get through this. I promise. God bless you." 
IN CASE YOU MISSED IT: 'Star Wars': Stellan Skarsgård, Kyle Soller Join Cast Of 'Rogue One' Prequel Series
"Warrior" singer Demi Lovato and Michael Bublé even collaborated for the Cinderella classic "A Dream Is A Wish Your Heart Makes".
Demi Lovato and Michael Bublé singing "A Dream Is A Wish Your Heart Makes" #DisneyFamilySingalong pic.twitter.com/E3pabLtbUe

— Demi Lovato News Media (@JCMD_Media) April 17, 2020
Christina Aguilera left her fans in tears after her Lion King cover of "Can You Feel The Love Tonight":
My sister is @xtina's biggest fan - she started crying instantly out of joy #ABC #DisneyFamilySingalong pic.twitter.com/FfeIvZuTXO

— Sammie Hardy (@SammieHardy9) April 17, 2020
Even the original cast of High School Musical got back together for their hit "We're All In This Together"! Although lead Zac Efron was unable to sing due to sound issues, he did get to introduce his castmates like Vanessa Hudgens and Corbin Bleu!
There was an amazing cast of surprise singers like Ariana Grande, John Stamos, Darren Criss, Josh Groban, Jeff Goldblum, and Donny Osmond! Catch some of our favorite clips here!