Tell me more, tell me more...
'Grease' Prequel 'Summer Lovin'' Officially Has Director Attached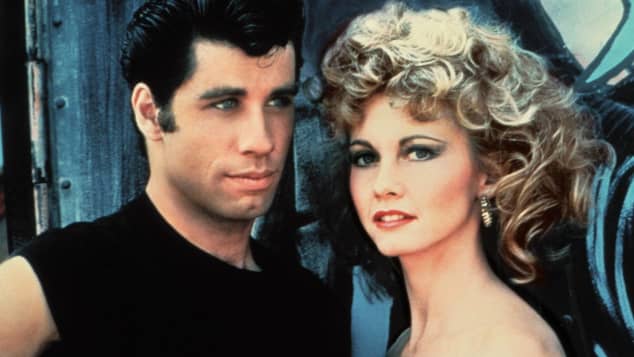 view gallery
(© imago images/Mary Evans)
There's a prequel for Grease in the works, and it's already coming together on the pre-production side of things! Find out who's been tapped to direct and write Summer Lovin'!
Grease is the word once again, since the classic musical is officially set to be getting a prequel! As People shares, the movie is titled Summer Lovin', and it's already found its director and screenwriter!
Grease prequel to explore "Sandy" and "Danny's" summer fling
Grease's prequel gets its name from a key song in the original movie— which is no coincidence! "One of the songs, "Summer Nights," details the summer fling that started the relationship, and Summer Lovin will detail that fateful meeting and what followed," reports Deadline. 
The outlet also exclusively revealed that Brett Haley— who directed the 2018 musical dramedy Hearts Beat Loud— has been tapped to direct Summer Lovin'. Deadline shares that "it was not only Haley's passion for the project but for his pitch up how he could update it for the 2020 audiences" that got him the job. Leah McKendrick has written the script, and the film will be produced by Temple Hill and Picturestart.
Grease cast members Olivia Newton-John and John Travolta remain close
Grease's 40 year anniversary was in 2018, and at the time, John Travolta and Olivia Newton-John talked about the movie in exclusive interviews with People. "They were desperately looking for a Sandy," Travolta recalled.
"I said, 'There is only one person that should play this role and it's Olivia Newton-John…She's every guy's dream.'" Newton-John shared that the two have stayed in touch years after starring in Grease together. "We text!" she revealed. "We did something life-changing, making that film. I feel grateful to have worked with him."
While Grease's prequel film is confirmed, the rumour mill is also swirling around another classic musical property! That's because it seems like there could possibly be a new Dirty Dancing movie, with Jennifer Grey attached to star and produce!