"Jim" is in for more of 'The Office'
John Krasinski "Would Absolutely Love" To Do An 'Office' Reunion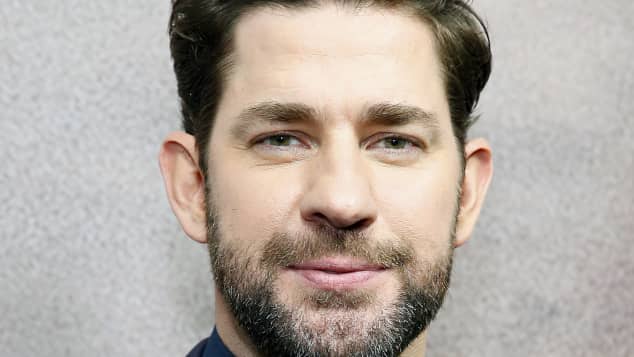 view gallery
(© Getty Images)
The Office actor John Krasinski revealed that he would be on board with a reunion for the show! Krasinski, known for portraying "Jim Halpert," reflected on his time on The Office in a new interview. Hear his full comments below!
John Krasinski recently spoke with Esquire, where he was asked about his time on The Office. His interview with the magazine came ahead of the release of his new film, A Quiet Place Part II.
"The Office was absolutely everything to me," he said. "I mean, it is my beginning and my end. I'm pretty sure at the end of my career I'll still be known for Jim."
But would the now 40-year-old actor be in for a reunion?
RELATED: John Krasinski Reunites with Office Co-Star Brian Baumgartner
The Office's John Krasinski says "yes" to a reunion
When asked whether or not he would consider returning for an Office reunion, Krasinski was firm: "If they did a reunion, I would absolutely love to do it."
The Office's ninth and final season concluded back in 2013. Since then, many of its better known actors - including Steve Carell and Rainn Wilson - have continued to appear in popular movies and TV shows.
While Krasinski confirmed his intentions for a potential reunion, a return for the show is not yet in place.
CHECK THIS OUT: 'A Quiet Place Part II' Gets A Shocking New Trailer
Movies with John Krasinski and his wife Emily Blunt
Since the finale of The Office, Krasinski has enjoyed success in the title role of the thriller franchise, Jack Ryan.
He's also teamed up with his wife, Emily Blunt, on the horror film A Quiet Place and the upcoming A Quiet Place Part II. Krasinski directed, co-wrote, and starred in both films alongside his wife, Emily Blunt.
Krasinski and Blunt have been married since 2010. The couple has had two children together. The sequel to their film, A Quiet Place, comes out next month!
See A Quiet Place Part II in theatres starting on March 20.