An exciting choice for the franchise!
Nia DaCosta Has Been Hired To Direct 'Captain Marvel 2'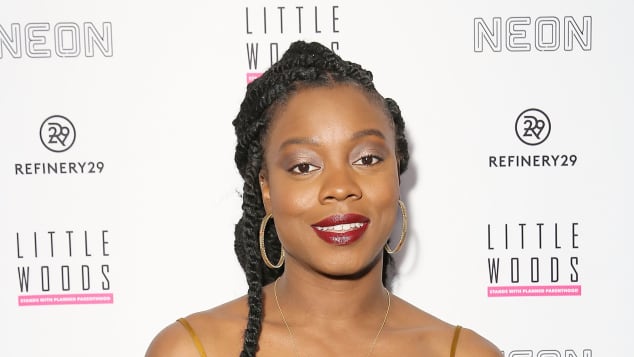 view gallery
(© Getty Images)
On Wednesday, the news broke that Nia DaCosta will be directing Captain Marvel 2! DaCosta has previously directed the indie film Little Woods, and Jordan Peele's upcoming horror Candyman. Find out when the upcoming superhero sequel is expected to hit theatres!
Nia DaCosta has been tapped to direct the highly anticipated Captain Marvel 2! As Variety confirmed, DaCosta will be taking the reins from Anna Boden and Ryan Fleck, who directed the first Captain Marvel movie.
DaCosta first Black woman to direct a Marvel Studios movie
DaCosta being announced to direct the previously announced Captain Marvel sequel is an exciting choice for Marvel Studios! That's because as Variety shares, DaCosta will be the fourth woman to direct a movie in the Marvel Cinematic Universe, and the first Black woman to do so! 
Captain Marvel was Marvel Studios' first female-led superhero movie and a box office success, making an astounding $1.13 billion worldwide! Brie Larson is set to return to the franchise as the title character in the untitled sequel, which will be penned by Megan McDonnell.
DaCosta directed Little Woods and Candyman
DaCosta gained attention after last year's critically acclaimed independent film Little Woods, which starred Tessa Thompson. She was then brought on board to direct Jordan Peele's horror remake Candyman, which is set to be released later this year.  
"I think a diversity of stories is really important in raising awareness and creating empathy," DaCosta shared with IndieWire in 2019. "It's through this medium of film that many of us learn about and communicate with one another, especially with people we don't know."
As Variety mentions, Captain Marvel 2 currently has a release date of July 8, 2022. Anthony Mackie recently talked about how he's critical of Marvel's approach to diversity, mentioning he hopes to see them hire more people of colour. DaCosta joining the Marvel Cinematic Universe marks another positive step forward for the company, as Marvel has many exciting and diverse films lined up over the next few years!